Attract Global Prospective Students through Virtual Open Day Platform
Gather students, families and faculty members online at your virtual open day event.
Why Host a Virtual Open Day?
Virtual open days hosted at an online events platform offer a greater opportunity for institutions to connect with international students and parents. Both the educational institute and students benefit from the immersive features of a virtual open day platform. These events are designed specifically to educate and inform students about the campus curriculum, programs, facilities, faculty, and campus life. This encourages remote students to quickly register for the programs. In addition, you can use our maximum networking and engagement features to guide students through university open days.
Admission applicants are easily attracted to the undergraduate open day event showcasing the university/school lifestyle in 3D animated virtual tours. So, organize online open days that are fully customizable, user-friendly, and interactive.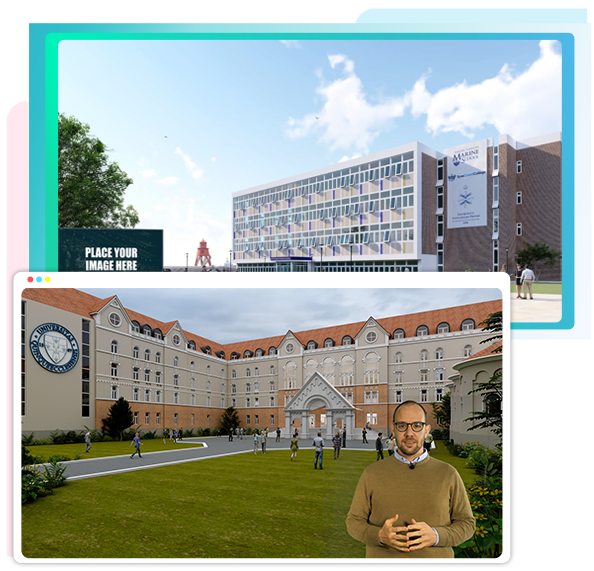 Introduce Students to Your Campus Life, Facilities, and Academic Programs
Create a well-rounded open day event experience for prospective students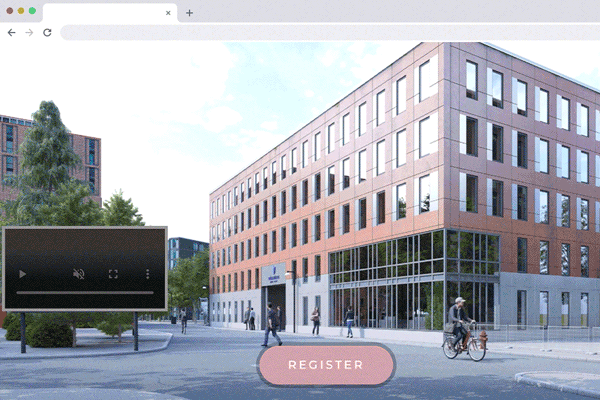 Create a Branded Virtual Campus Tour
Bring your campus building to life with 3D animations, graphics and attractive visuals. Our open days platform allows you to create a photorealistic university virtual tour of the building's entrance, classrooms, parking, halls, corridors, auditorium, cafeteria, and hostel. Let students and parents seamlessly explore the campus building as if they are actually there.
Showcase Campus Facilities and Program Guides
Familiarize the students and parents with campus facilities from the library, hostel, canteen, academic programs, co-curricular activities, annual events, holidays, medical, health and transportation facilities. Also, present complete program guides for the students to make an informed decision about their graduate career degrees.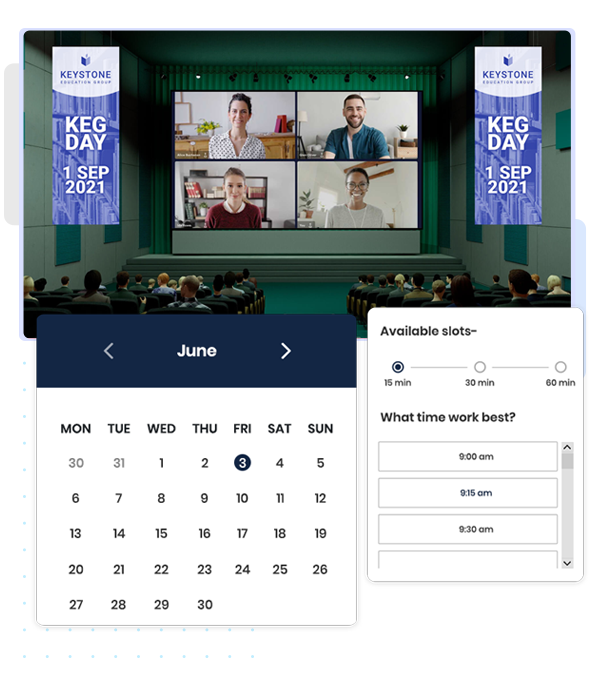 Set up Live Webinars to Engage Students and Parents
Create live or recorded webinar sessions to educate and inform students about the academic courses and campus life. Also, you can engage students and parents in healthy group discussions or encourage participation through live Q&A sessions, polls, surveys, quizzes and private chats.
Offer Resource Materials to Admission Applicants
Virtual open day platform allows you to upload campus guides, program leaflets, faculty lists, student and sports clubs listings, and campus newsletters for the attendees to download and access anytime. Also, you can upload mini campus tour videos, prominent speaker sessions or students' documentary videos in the video vault.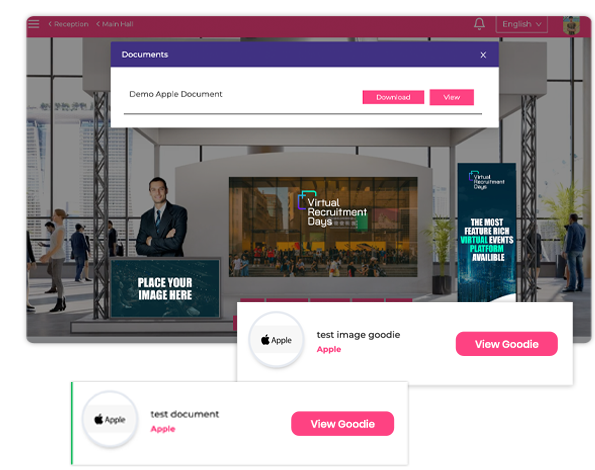 Join Virtual Open Day Platform to Globalize the Reach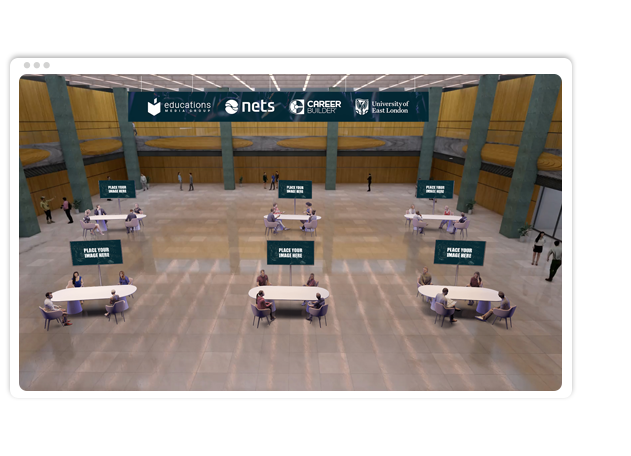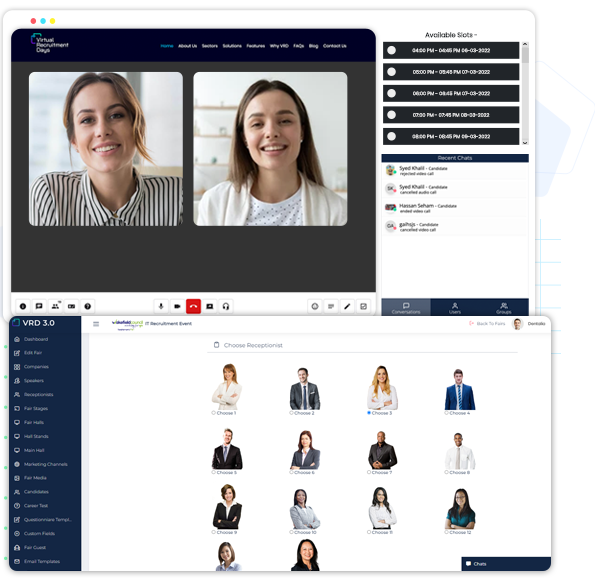 Immersive Features of Virtual Days Platform
Use our feature-rich platform to create an impressive virtual open day experience for the students, parents, and everyone involved.
Benefits of Hosting University Open Day
Host your student hiring event with us and benefit most from our virtual and hybrid events platform