Use our Virtual Event Management Software to Enhance Your Online Event Experience
Let us create a remarkable virtual conference, seminar, or educational event, so you don't have to worry about a thing.
Why do we need Virtual Event Management Software?
The most difficult part of hosting any event is managing it. Therefore, leading companies need to add virtual event management software into their framework. An event planning software can increase the revenue of any virtual event by helping the company easily manage the event. This makes the event feel simpler and much easier to navigate. 
Virtual Days helps corporations host the best virtual events by providing them with state-of-the-art event management services. Our advanced tech and tools aid us in the streamlined flow of work in creating a user-friendly virtual event experience for businesses out there.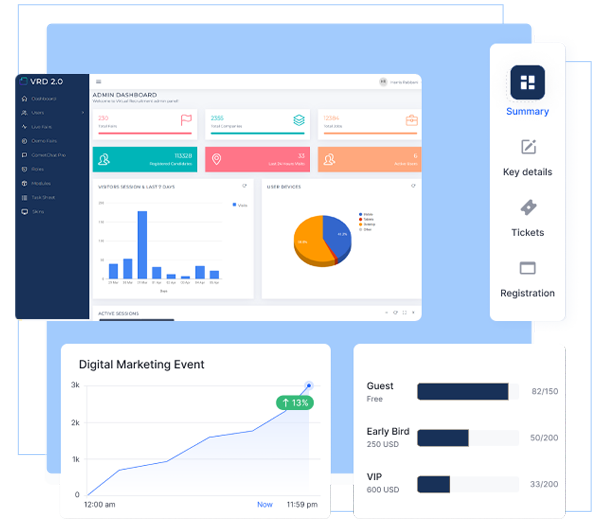 Create an Ideal Event With Virtual Event Management Solutions
Forget about the hassle of micro-management and watch an automated event management software set up an entirely virtual event from scratch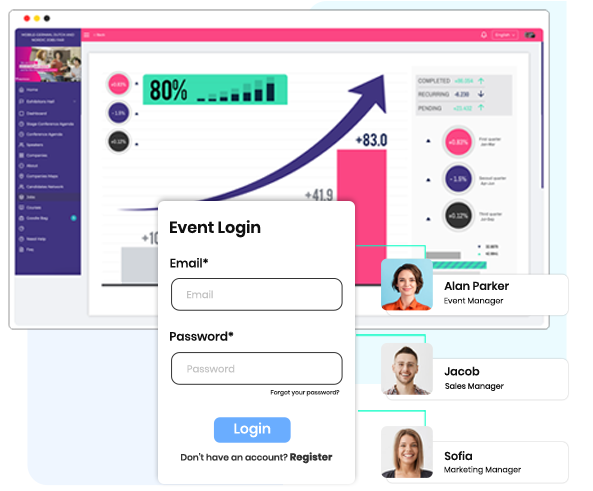 Attendee Management System
The biggest challenge with event management is hosting an event which captures the attention of the global attendees. Therefore, event planning software is important for companies as it gives corporations the tools to immerse the audience. Virtual Days helps corporations host events that are engaging and interesting.
Live Information Help Desks
One of the best things about using an event planning software is that it provides companies with an information desk. This help both the corporations and the audiences alike. The corporations benefit from live information booths because it guides and informs them throughout the ongoing events.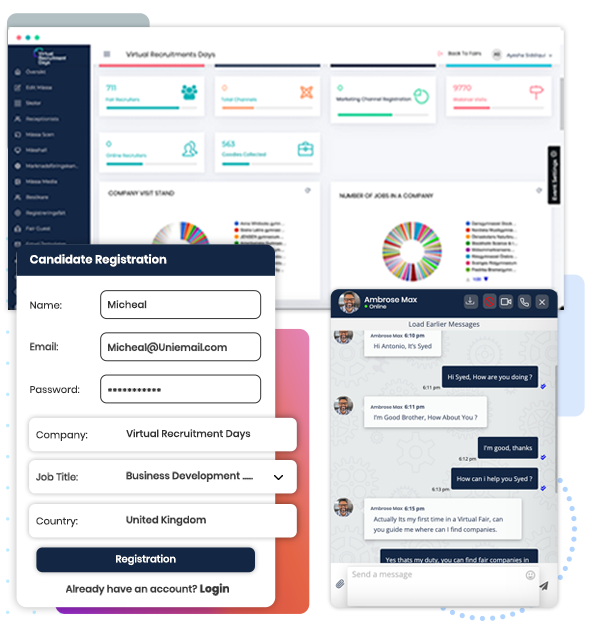 Real-time Event Analytics
The success or failure of an event is determined through the analysis of data collected from the event. This date is a collection of the attendee log-in, activities and overall interaction with the event. Virtual Days helps corporations gather and analyze data to determine if the event was a success.
While hosting an event, it is important to remember that to generate maximum revenue, the event needs to be promoted beforehand. Therefore, pre and post-event marketing are essential to attract the global target audience to your event. This is why event planning and management are vital to hosting and promoting any event.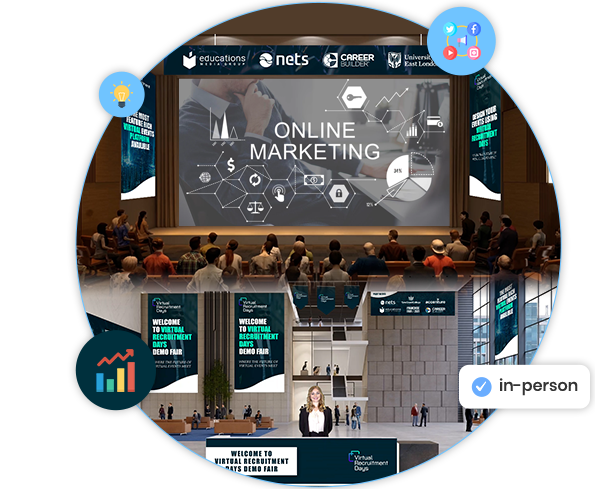 Easily Set up an Online Event With an End-to-End Virtual Event Management System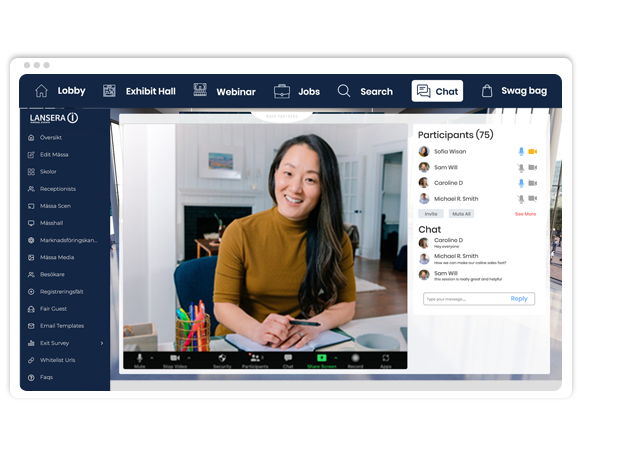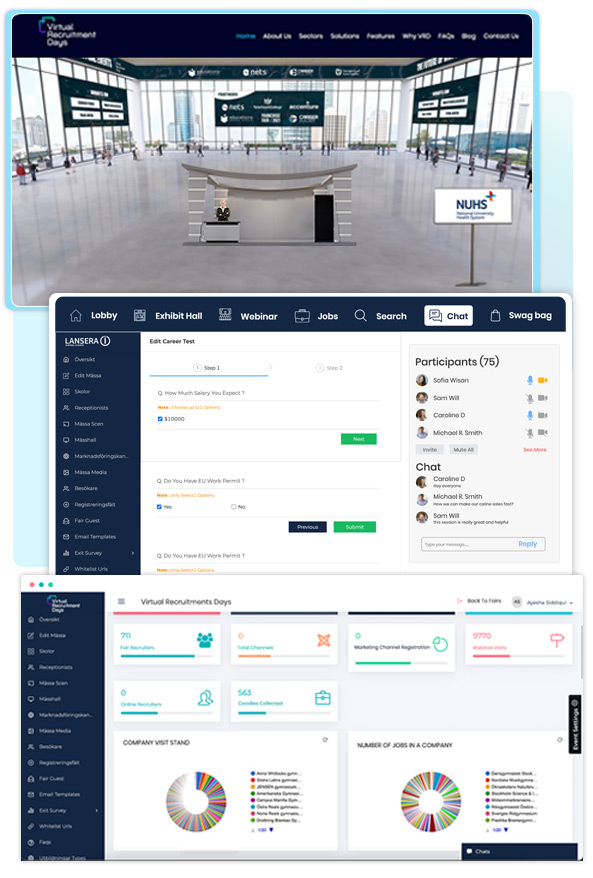 Wide Array of Event Management Features
Event management software runs on a sound feature and tool set such as:
Advantages of Event Management Software
An event management system offers end-to-end support to corporations and educational institutes to run important events online. It has uncountable advantages such as: