Virtual Event Services for Event Organisers
Are you looking for sustainable and scalable virtual event services? Virtual Days welcome professional event organisations to partner with and explore its most exclusive virtual event solutions. We leverage our event services globally to help you organise virtual or hybrid events with sustainability and a personalised experience for your audience joining from around the world.
Add a Digital Layer to Physical Events
Virtual Days present virtual event production services for event agencies to combine the experience of their physical events with a combination of a digital layer. You can offer your audience a beyond-reality experience by introducing them to the digital world. Join Virtual Days to break physical restraints and make your events accessible from anywhere in the world. We leverage our virtual event services to help personalize the experience for your audience and deliver events in a variety of formats, such as webinars, live streaming, and virtual reality. You can also benefit from live engagement features such as real-time chat, audience polling, and interactive Q&A sessions, which enhance live interaction among hosts and attendees. Begin hosting meetings, conferences, and job fairs virtually without the need for a physical venue.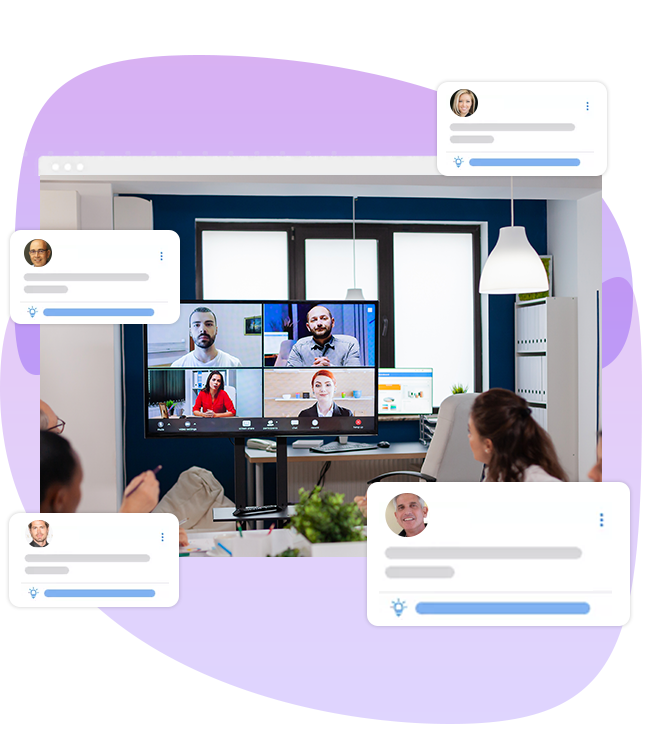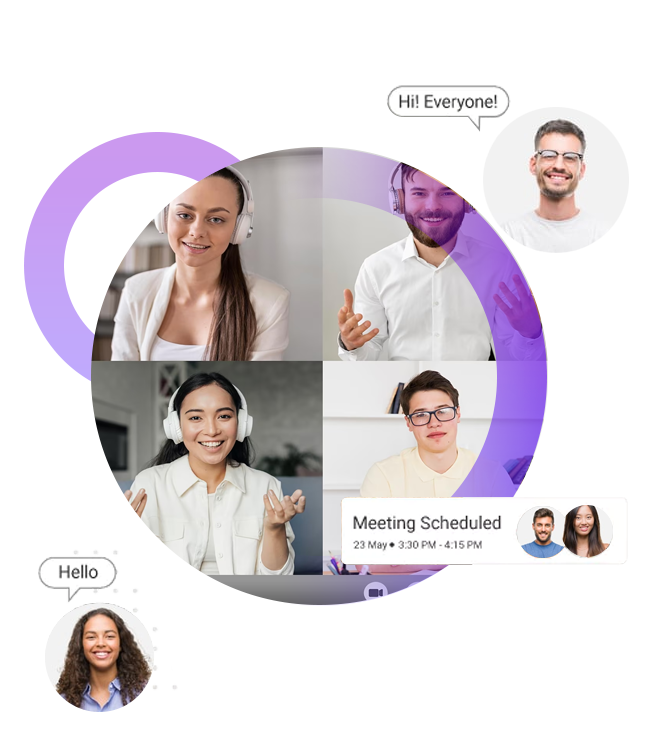 Create Impact with Scalable Digital Events
Hop on the best platform to scale your digital and hybrid events with futuristic virtual event technology. Virtual Days enable you to create a trackable event space that traces attendee registrations, booth visits, webinar attendance, and the number of material downloads. With a scalable events platform, you can handle increasing attendance without sacrificing the quality of the event. The more scalable your event, the more attendees you can accommodate, and the more leads you can generate. Therefore, when planning your digital events, you should prioritize scalability to maximize your ROI for trade shows, exhibitions, product launch events etc. You can create impressionable digital events in stunning 3D environments with interactive custom booths, captivating halls, interactive webinar rooms, exhibition stands and more. Join Virtual Days to globalise your reach and adopt a sustainable solution for hosting corporate and educational events.
Engage Global Audience within Metaverse
Host immersive virtual events within the metaverse where people easily engage with each other in a shared virtual space. Here, attendees can explore virtual environments, attend interactive sessions, and easily participate in group activities, leading to a more immersive and engaging experience. Virtual Days help businesses to showcase their brand within virtual space. The metaverse certainly provides a flexible platform for events, where organisers can customise virtual environments to suit their event's needs. This can include creating unique and interactive environments, designing avatars, and incorporating gamification elements. Virtual Days help you connect with a global audience in real-time. Connect with a Global Audience 
Create a Replica of a Real Event Venue with Customization Features

Win Global Leads and Sales from Across the Globe

Save on Excessive Event Organisation Expenses

Create an Immersive Virtual Experience for Attendees

Eliminate Carbon Footprint with Sustainable Events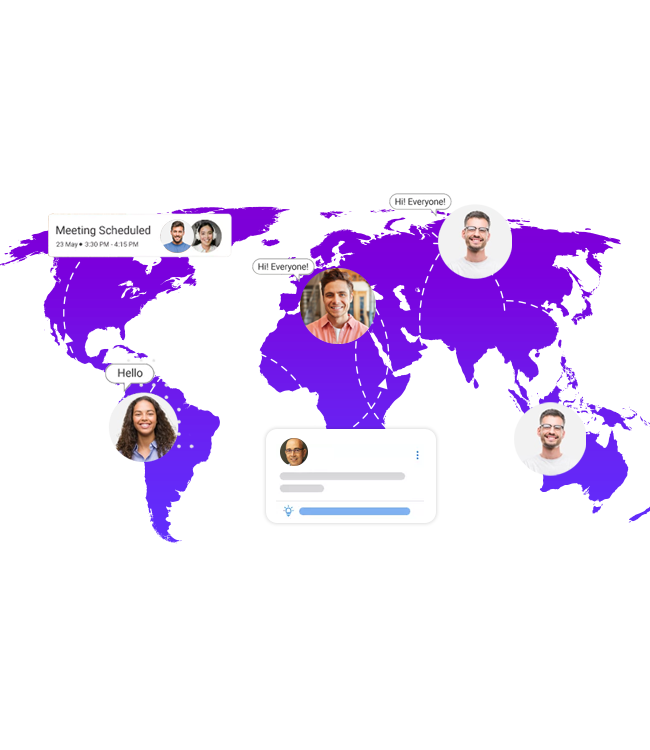 FEATURE PACKED VIRTUAL Event Services
Use our immersive virtual networking features to host a digital event for your students or alumni.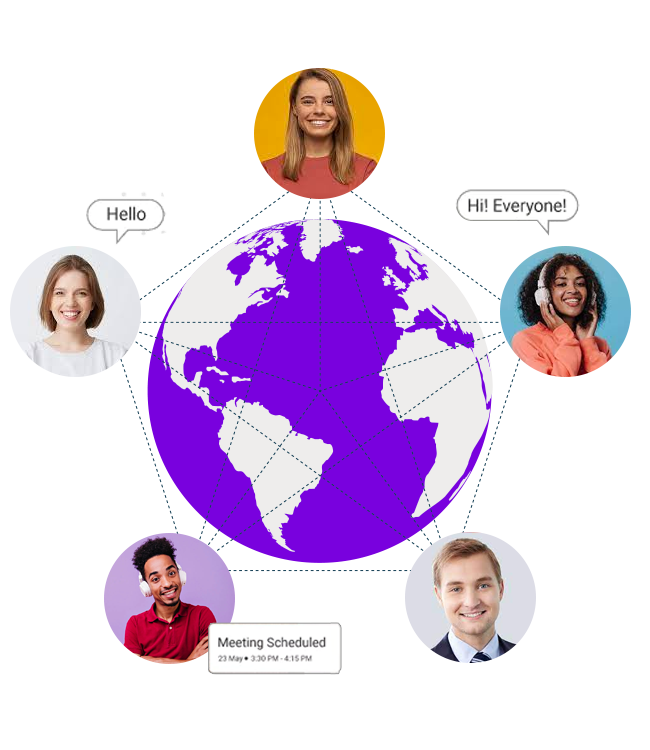 Tap Global Market with Hybrid Events
If you come from the event management sector, then we welcome you to explore our virtual event planning services. We leverage our digital platform for you to combine the physical elements of your event with our virtual event management services. These events allow a global audience to participate whichever way is most convenient or comfortable for them. With hybrid events, you require less travel and can reach a larger audience. This can be particularly beneficial for organisations with limited budgets. You can offer both online and in-person audience a more engaging experience by incorporating interactive elements such as live polls, Q&A sessions, and webinar sessions. So begin creating a more accessible, flexible, cost-effective, engaging, and sustainable experience for attendees.
Virtual Event Services and Solutions for Professionals
By connecting both worlds, our platform supports professional event organisers and agencies to accelerate the transition to sustainable meetings, fairs, events and more. Our integrated event management solutions enable you to create immersive virtual event experiences for any event type. From hunting top talent from around the world to onboarding remote employees, virtual recruitment event services help hiring agencies transform their hiring processes. We also offer a range of customisation options to cater to the specific needs of different professionals. These options include company branding, personalised landing pages, representative animated avatars, and tailored registration forms. This ensures that professionals can create a unique and memorable experience for their attendees, which enhances brand recognition and helps to build lasting relationships.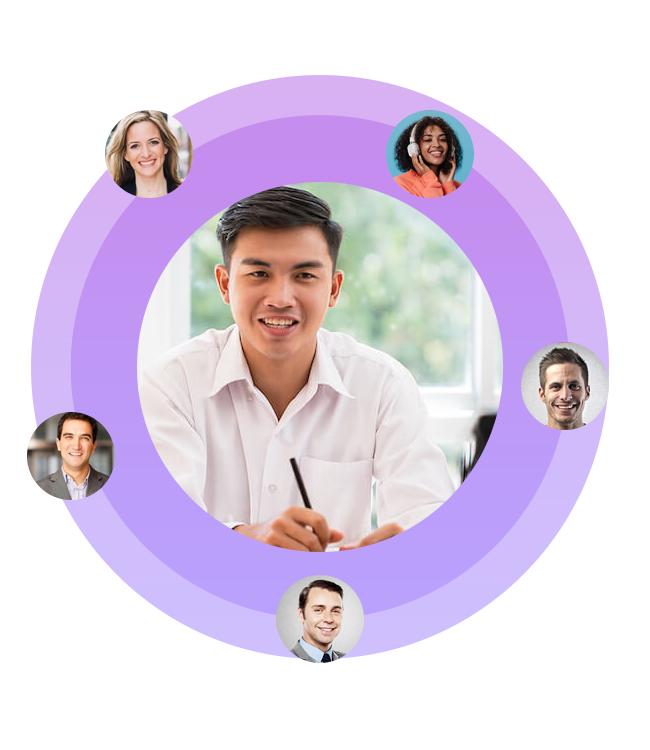 Fill out the form below to register your interest and request a demo.