The pandemic has forced all of humankind to rethink their way of life, which includes the way our education sector is operated. Let's give your students and faculty, the best online experience possible, through our virtual education fair platform.
Why Host a Virtual Education Fair?
Virtual Education fairs help universities connect with students in an engaging and interactive learning environment. Global candidates are provided with the opportunity to communicate with potential universities through one-on-one meetings, webinars, and conferences. It is important to host virtual education fairs where universities educate global students about courses and the campus.  Further, it helps them in making an informed decision about their educational careers. Join our virtual platform to host your next virtual education fair.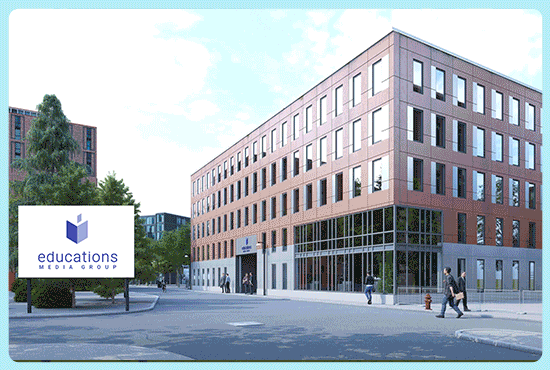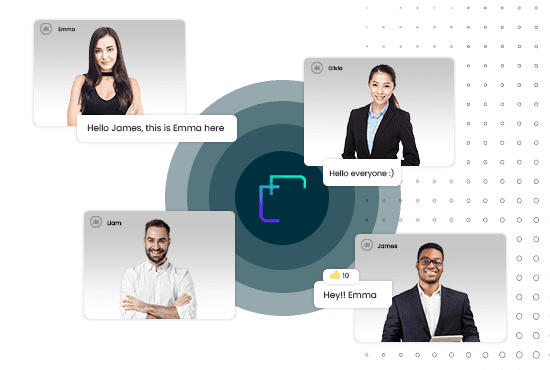 Onboard Students and Faculty at Virtual Education Fair Platform
Virtual education fairs are a quick way to connect students with academic professionals. The platform allows universities, schools, and colleges to invite global applicants to their educational events. The same way universities hire and onboard experienced faculty members. Further, faculty meetings can be organized to discuss student issues or curriculum. A virtual environment provides organizers with advanced screening tools for their virtual onboarding of candidates.
Organize Educational Events Virtually to Connect with Global Candidates
Reach interested buyers and attain global potential leads using the immersive features for your future virtual event. Corporations' audiences, clients, or consumers network and interact at our virtual events platforms. The installation of exhibit halls, lobbies, booths, and auditoriums allows hundreds or thousands of attendees to interact simultaneously. You can also benefit from our virtual team-building activities. Likewise, the animated avatars, user-friendly 3D layouts, audio/video chat features, webinars, Q&As, and live polls offer corporations and clients a real experience to connect. Delight your audience with our corporate event features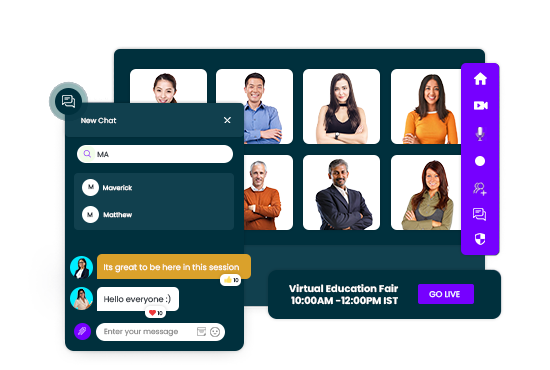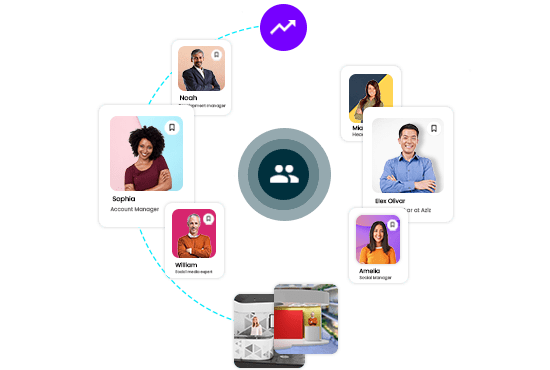 The Features of Virtual Education
Our platform provides a unique environment where several potential clients and remote employees benefit from exclusive corporate functions.
FEATURE PACKED VIRTUAL Event Services
Use our immersive virtual networking features to host a digital event for your students or alumni.
Fill out the form below to register your interest and request a demo.