Virtual Exhibition Platform
Showcase Your Products Online to Attract Leads and Boost Sales
Host a virtual exhibition fair to display all your goods and services before a global clientele. Our exhibition platform is highly user-friendly for both the exhibitors and the audience to easily navigate and explore the virtual event.
Why Host a Virtual Exhibition?
The virtual exhibition helps you reach your target audience, gather prospective buyers, and engage them with your displayed products and services. Moving your sales online is a quick approach to brand exposure and marketing your business. In addition, the virtual exhibition is environment-friendly and cost-effective compared to the traditional exhibition. So, optimize global leads and sales for the goods showcased at your virtual exhibition. 
Our platform enables businesses to host a dynamic digital exhibition and watch clients pile up in the court! The platform leverages branded exhibition booths, real-time chat, and networking features, easy document sharing, and great sponsorship opportunities for exhibitors worldwide.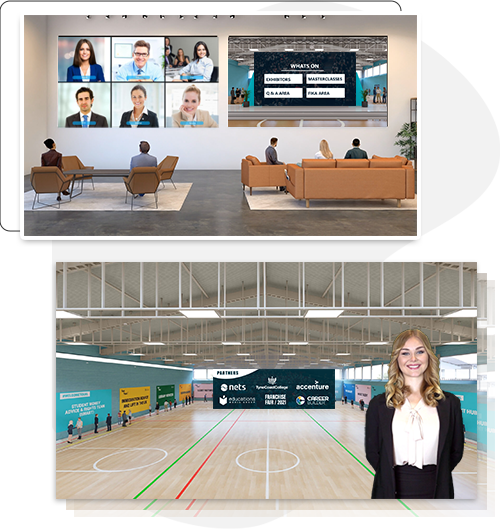 Join Virtual Days and create a remarkable exhibitions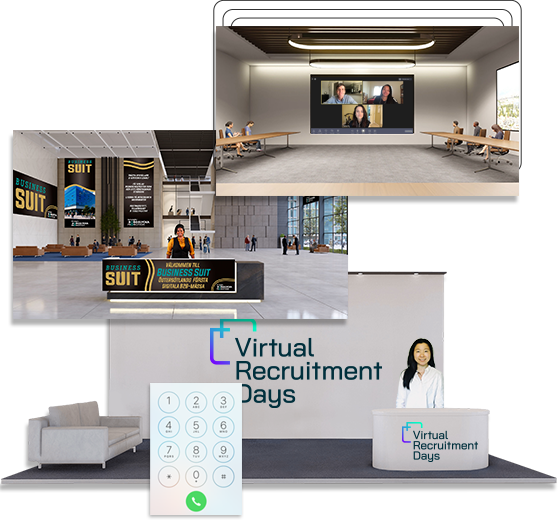 Immerse Attendees in Personalized Virtual Environment
A virtual expo gathers audiences in a custom-designed virtual environment with 3D animations, graphics and immersive designs. The exhibition space is personalized with interactive exhibition booths, reception desks, lobbies, exhibition halls, and auditoriums.
Showcase Your Goods at Custom Exhibit Booths
The virtual exhibition creates opportunities for global exhibitors to present their goods & services at custom-made online exhibition booths. The booths are branded with graphics, designs, colours, avatars, and downloadable videos or documents.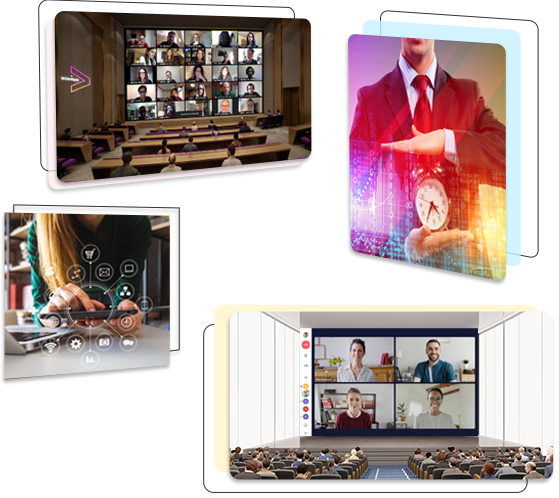 Boost Sales with Real-time Interaction
A virtual exhibition helps exhibitors build sales pipelines by engaging audiences in individual or group audio/video conferencing. This real-time interaction among attendees and exhibitors helps generate leads and finally convert those leads into sales.
Welcome Global Sponsorship at the Exhibition
An online representation of your brand calls for a global sponsorship to back-up the exhibition fair. Our virtual platform offers various sponsorship packages for brands and their organizations.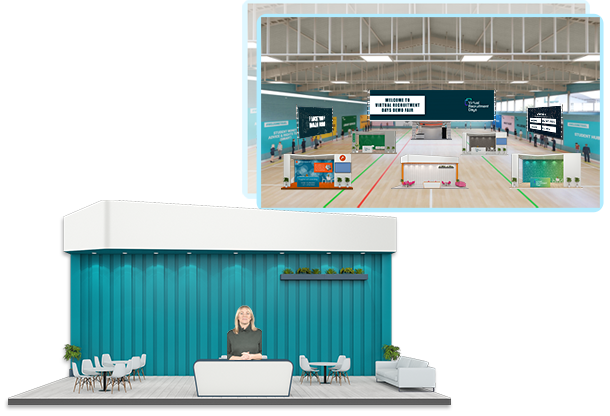 Win Excessive Leads with a Virtual Exhibition Fair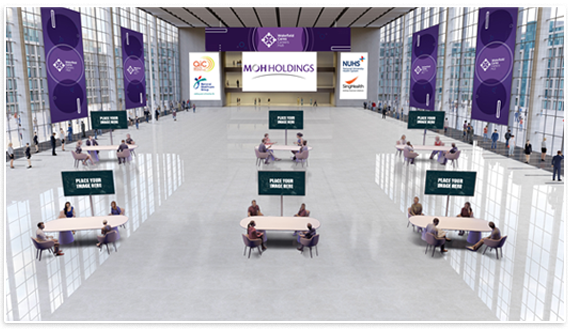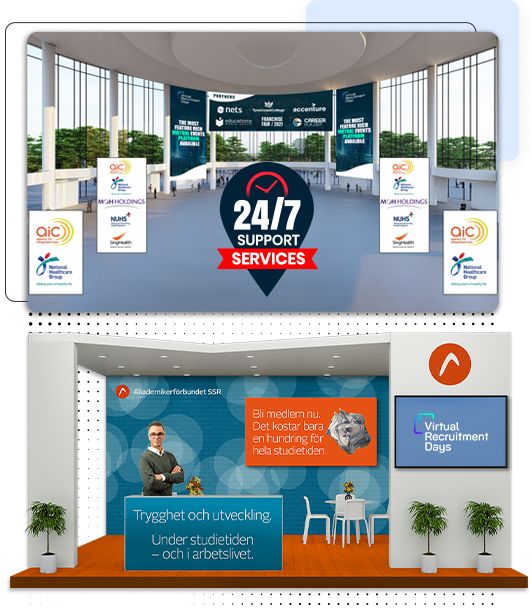 The Features of the Virtual Exhibition Platform
VRD leverages top features and tools to aid business relationships among exhibitors and potential buyers.
Benefits of Hosting a Virtual Exhibition
A virtual exhibition offers tons of benefits for multiple brands, exhibitors, and potential clients.