Host a Virtual Job Fair and Access Global Applicants
Attract fresh graduates and top talent globally by hosting an online job fair. Our virtual job fair platform seamlessly connects recruiters with the best-matched candidates for the job openings available at your organization.
Why Host a Virtual Job Fair?
A virtual job fair maximizes the reach for hiring managers and helps them seamlessly interact with the most suitable candidates for the jobs. The feature-rich platform allows organizations to customize the entire event by creating a personalized virtual venue, reception, exhibition halls, booths, lobbies, and webinar rooms. Recruiters use job-matching technology to filter profiles of the best candidates and interview them for the final hiring. 
Our virtual platform gathers remote applicants online and offers them an equal chance to apply for online job openings by multiple recruiters. The job fair software is user-friendly and easy to navigate for a large online audience.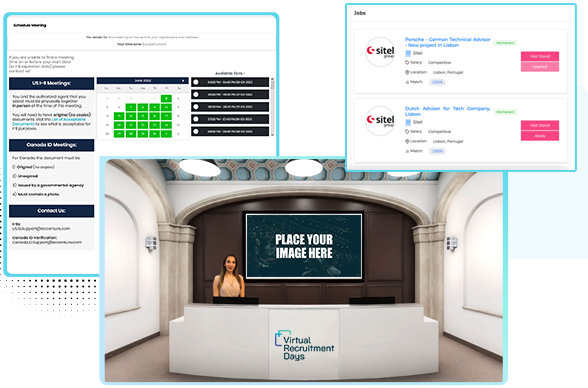 Remotely Connect Recruiters with Right Candidates
Allow remote job seekers to access virtual recruiting platform and apply for the open positions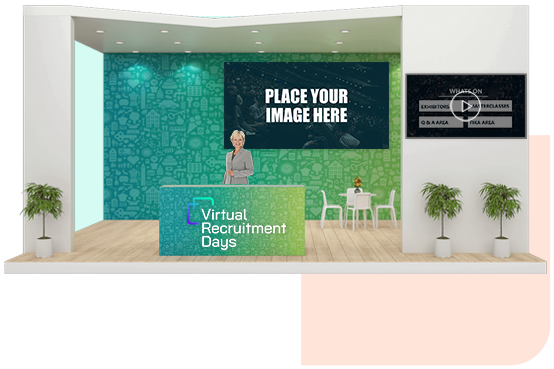 Display Employer Brands at Customizable Virtual Environment
The platform allows multiple recruiters and employers to custom design branded virtual booths. The dynamic 3D designs and representative animated avatars lift the spirits of the event. The lobby, halls, meeting rooms and exhibitor stands represent each employer brand for your virtual job fair.
Create Job Postings at Multiple Exhibitor Booths
Our virtual hiring event platform allows employers to advertise jobs at the booths and let applicants sift through the job vacancies. Multiple exhibitors post their jobs live for the attendees to easily apply or save postings to access later. The exhibitor booths are personalized with customized logos, themes, brochures and standees.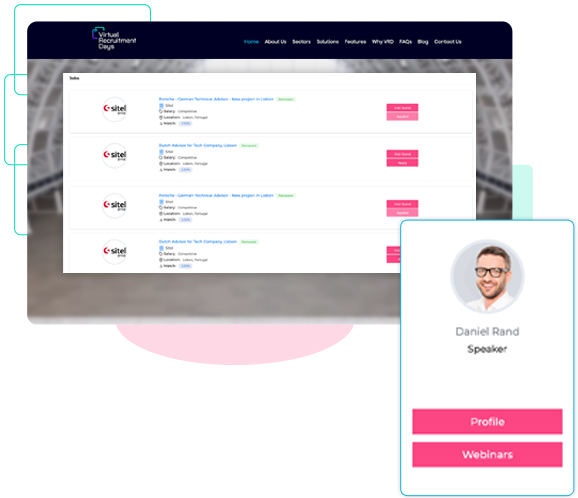 Use Matchmaking Technology to Screen Best Talent
Job-matching technology is available for recruiters to search for and filter the most suitable candidate for the job. It allows hiring managers to reach the best talent and engage them in one-on-one live interview sessions. Also, audio/video conferencing options are available to engage attendees in private or group chats.
Track Event ROIs With Live Analytics Report
Access real-time analytics reports on the attendee turnout, applications received, and booth activities to track the overall progress of the online job fair. Also, event performance is analyzed through attendee feedback received during the live event at our virtual fair platform.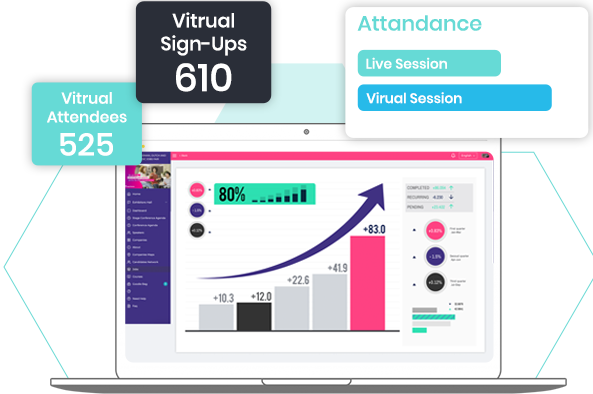 Globalize Your Reach With an Online Job Fair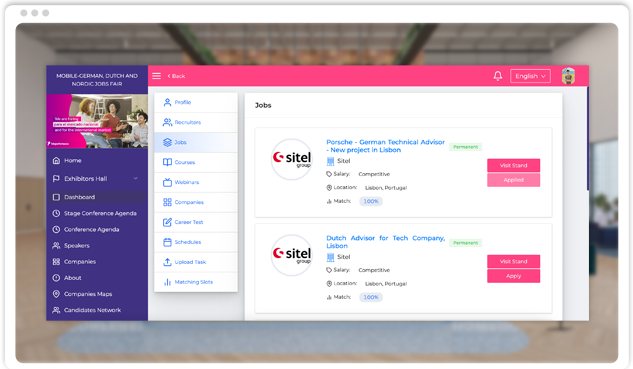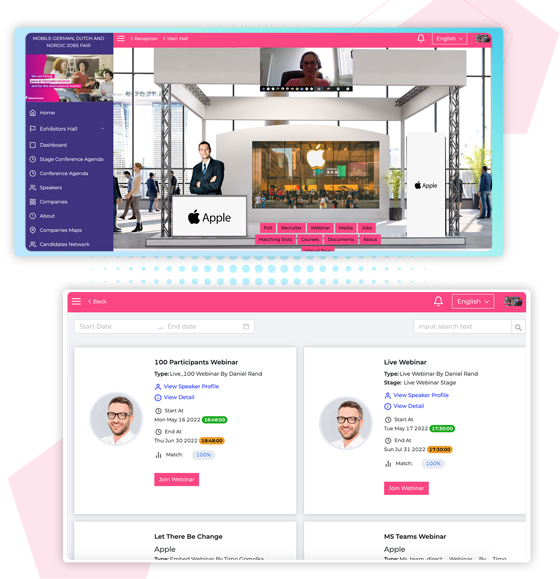 The Features of Virtual Job Fair Platform
Use our advanced features, tech and tools to easily shortlist candidates and preserve them for future hirings.
Benefits of Hosting a Virtual Job Fair
Virtual job fairs attract a global candidate pool and help find the right candidate for the job.