Virtual Graduation Ceremony
Appreciate Your New Grads with a Virtual Graduation Ceremony
Offer a seamless virtual ceremonial experience to your graduating students and their families joining from around the world
Why Host a Virtual Graduation Ceremony?
Eliminating the physical constraints, our virtual graduation ceremony platform welcomes students, their parents and families to celebrate the big day of their dear ones. We help your educational institution bring on the graduation excitement online and gather attendees from around the world. You can accommodate thousands of people in a safe virtual environment and, efficiently distribute virtual graduation certificates, and host keynote speeches and commencement addresses to congratulate your new graduates on their academic achievements. 
We offer exclusive ceremonial networking and engagement features for the families to wholeheartedly celebrate their children with your institution. So, join us and move your ceremonial processions online.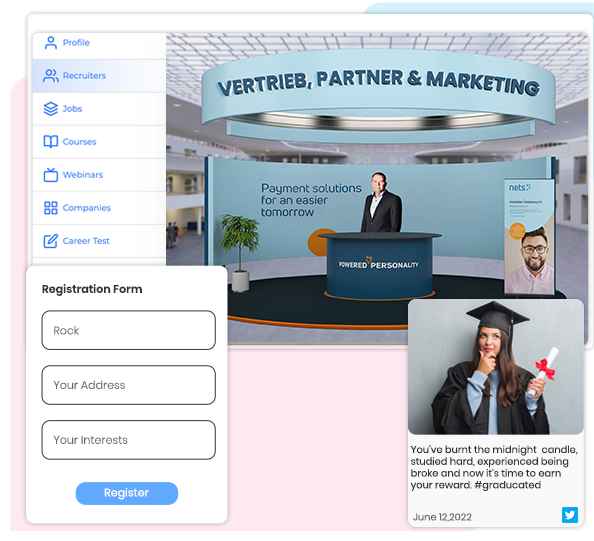 Gather Students, Parents and Faculty at Virtual Ceremony Platform
Make your virtual graduation ceremony accessible for anyone joining from anywhere in the world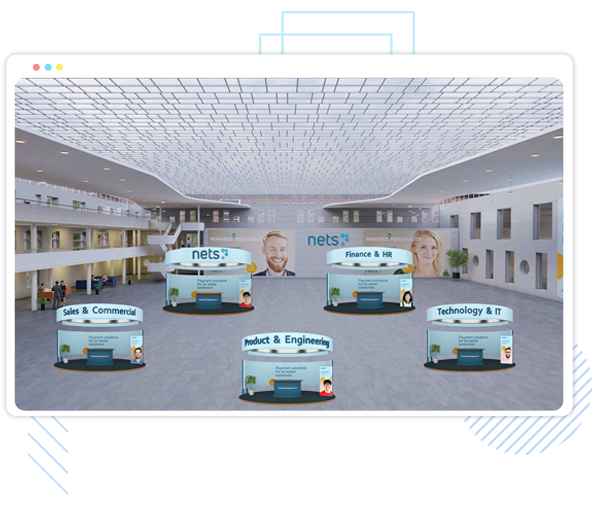 Decorate Event Halls with 3D Graphics and Visuals
If you wish to host students and their parents in a decorated virtual venue, virtual days save your day by offering its top 3D graphics, animation and visualization services. Create a real-life image of your campus building with decorative visuals to engage students in an exciting environment.
Present Awards at Attractive Virtual Booths
For award distribution, either choose from a set of available ceremony booths, or you can custom build your virtual booths with branded standees, logos, and themes. Let parents, students and faculty members engage with each other while they receive awards and virtual graduation certificates from faculty representative animated avatars installed at the virtual booths.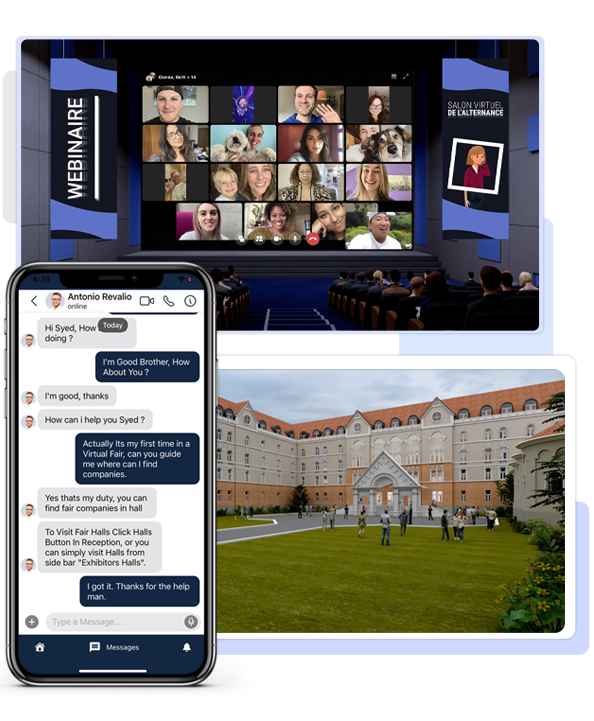 Let Keynote Speakers Address the Student Body
Our platform allows you to invite remote keynote speakers to chair the commencement address. You can create interactive live or recorded webinar sessions for keynote speakers to engage parents, students and faculty in motivation talks. Also, live Q&A sessions, polls and quizzes allows everyone to participate in the graduation ceremony.
Engage Graduates in Fun Games and Activities
Give your students a chance to fully enjoy their big day by engaging them in live fun games and activities. You can host scavenger hunts, quizzes or virtual leaderboards for students, families and faculty to take equal part. Also, virtual photo booths are a good chance for the students to enjoy their graduation ceremony.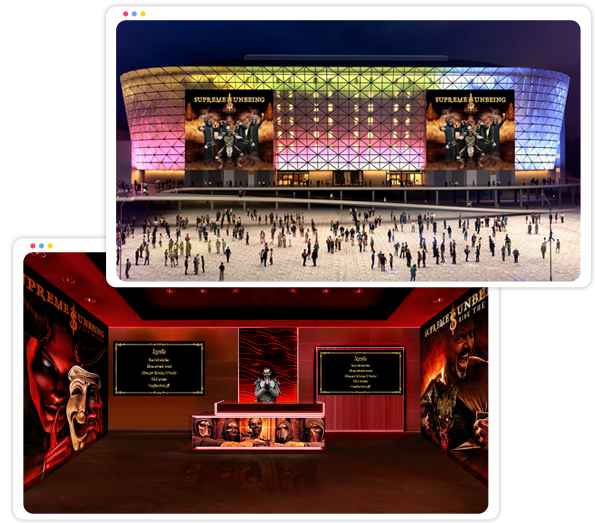 Encourage Graduates with Virtual Gift Cards and Vouchers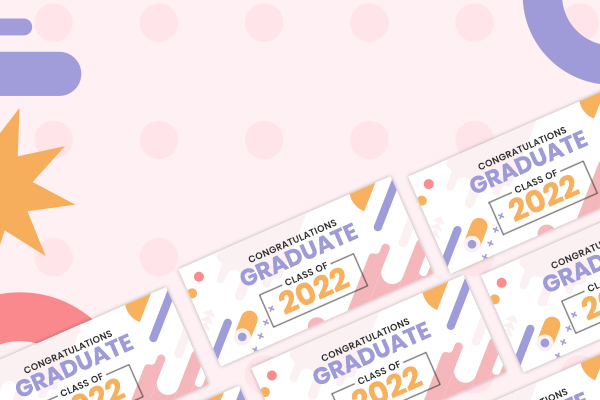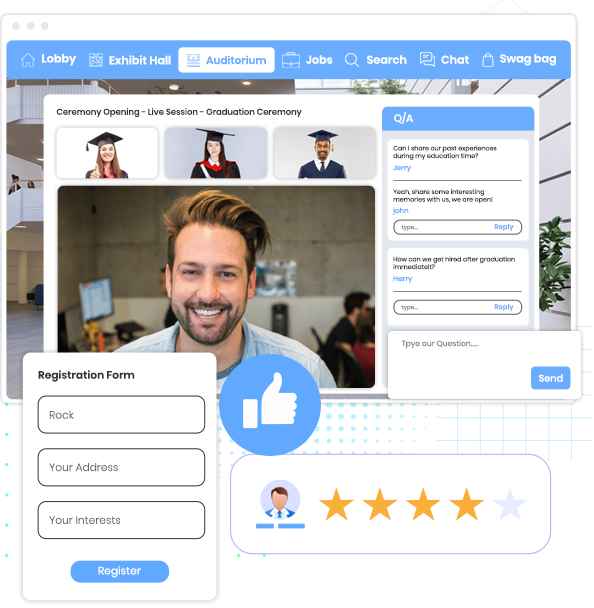 Virtual Graduation Ceremony Features
Use our feature-rich virtual graduation ceremony platform to enable a large online audience to appreciate the graduating students
Benefits of Holding a Virtual Graduation Ceremony
There are numerous benefits of moving your institute's graduation ceremonies online.