Bring Employers and Top Talent Together at a Virtual Career Fair
Host a virtual career expo to gather global talent and engage them with their respective employers.
Why Host a Virtual Career Fair?
A virtual career event gathers employers and global job seekers in an immersive 3D virtual environment. Here, the employers showcase multiple career opportunities for fresh graduates and remote applicants. Exhibitors can advertise jobs on job boards and encourage talented candidates to pursue careers best suited for them. Further, candidates undergo a formal screening process and are shortlisted for final hiring interviews.
Forget about the tedious physical hiring processes and hire candidates online through a virtual career fair platform. Use our feature-rich platform to host your upcoming virtual career fairs and globalize your reach in search of the right candidate.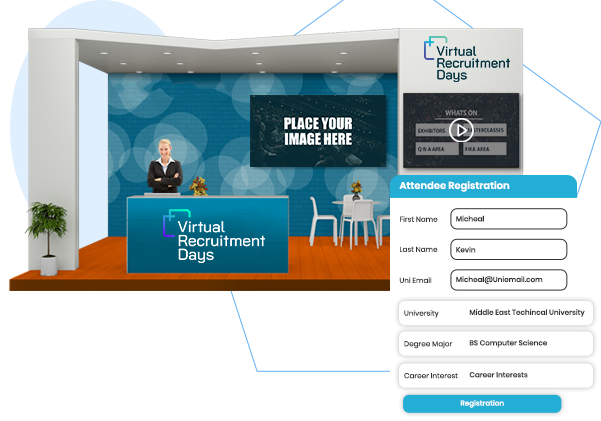 Access Global Talent and Recruit Smartly
Use job-matching technology to smartly screen the right candidate for the job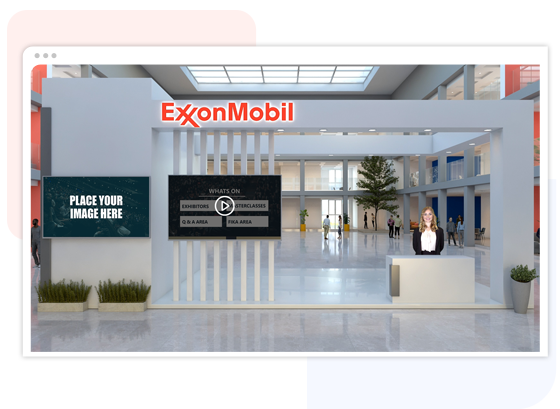 Set up Interactive Booths for Career Exhibition
Welcome attendees to interactive online career fair booths that engage attendees in multiple career options. Each booth has company representative avatars to attend to candidates' applications, queries, and reservations in real-time. You can personalize the booth experience with your employer's brand.
Apply Job-matching Technology to Shortlist Candidates
Employers use our job-matching technology to screen the best candidates and engage them in private, group chat, or audio/video interviews. Also, the candidates get to schedule sessions with the recruiters to discuss job roles and career opportunities using a meeting scheduler option. Virtual career days help graduates and professionals through career-building programs.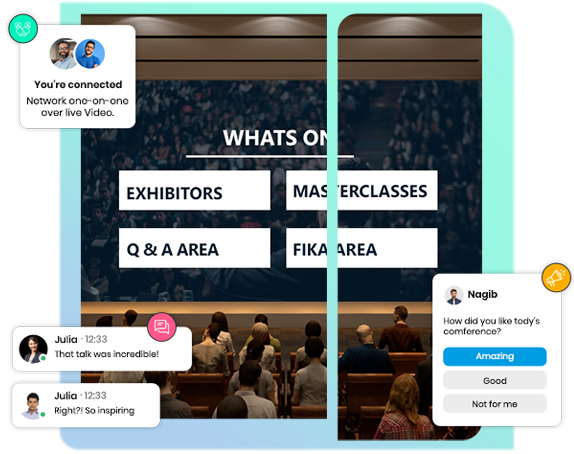 Engage Attendees with Recruiters through Live Webinar
Engage the candidate base in informative and interactive webinars with keynote speakers. You can set up pre-recorded, semi-live, or live webinar sessions to educate fresh graduates on their career paths. Also, on-demand webinar sessions are hosted for candidates to catch up on the career event.
Get Realtime Registrations' Analytics and Reports
You can receive real-time reports on attendee registrations, booth activities, the total number of resumes received, and the number of webinar attendees to analyze the success of your event. Virtual career fair software provides complete reports on the attendee's behaviour, activities and engagement.
Post New Jobs Roles on Live Billboards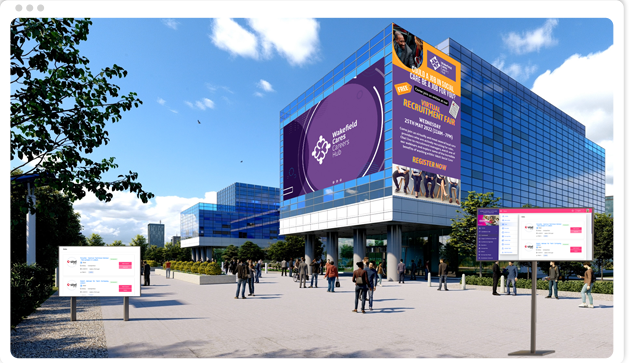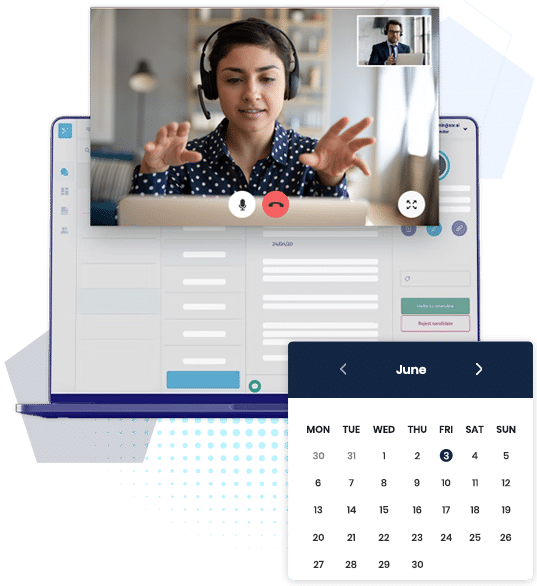 Best Features of Virtual Career Fairs
Use our advanced features, tech and tools to easily shortlist candidates and preserve them for future hirings.
Benefits of Hosting Virtual Career Fairs
A virtual career fair has various hidden benefits for organizations wanting to hire the best candidates.