Gather Industry Professionals Online at a Virtual Conference Platform
Create an accessible and engaging virtual conference for like-minded global individuals to discuss important business matters online at the best virtual conference hosting platform.
Why Host a Virtual Conference?
Virtual Days allow you to gather remote industry professionals and peers online to present business ideas, issues, and work reforms. Our virtual conference software offers easy access to remote keynote speakers and audiences while saving their time and expenses. Speakers host live or recorded sessions in branded meeting rooms or halls and share informative resource materials in the video vault. We help design and manage your online conferences tailored to your needs to help you reach your goals faster than ever. So, make your online conferences more interactive and engaging for the global audience to participate actively.

Use our virtual meeting platform to host your routine presentations and meetings online and receive real-time reports and feedback on event success. Now, join us and build important business connections at the far ends of the world.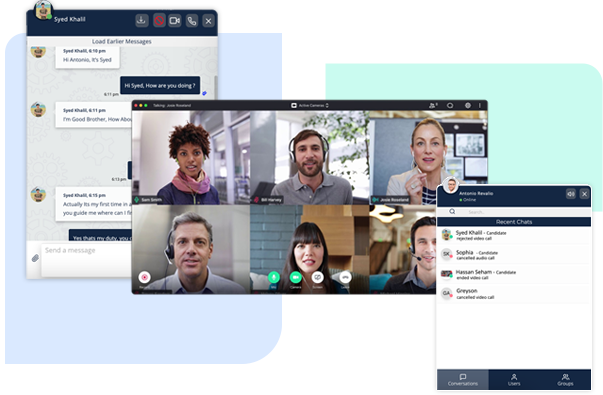 Establish Networks with Global Business Professionals
Reach a global market and establish long-term business relationships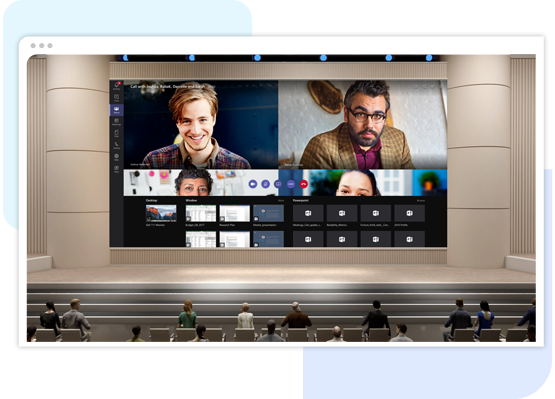 Personalize the Conference Experience
Your online conference is custom-designed as per the company culture and brand. Here, attendees seamlessly move about the virtual venues, branded lobbies, halls, booths and personalized exhibit halls. Overall, the platform leaves a lasting impression on attendees with immersive 3D animated virtual walkthroughs.
Schedule Presentations for Keynote Speeches
The online conference platform allows you to schedule presentations for remote keynote speakers joining from far ends of the world. You can use our networking tools to create an interactive and engaging presentation by sharing informative resources, materials, videos, and images.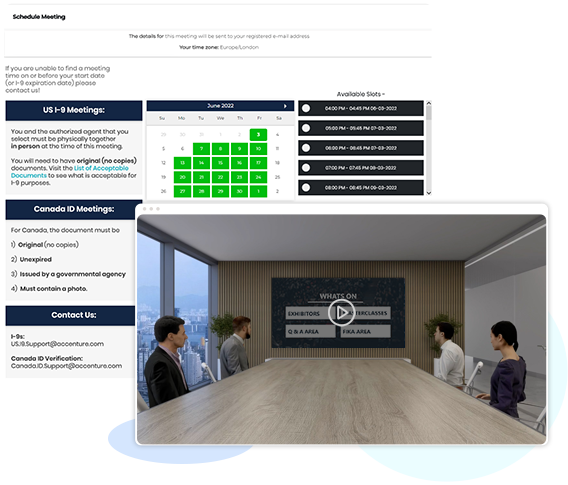 Offer Multiple Engagement and Networking Options
Each exhibitor booth has in-built chat and networking options to engage and guide attendees. Here, the speakers can directly connect with attendees in virtual meeting rooms in live one-on-one or group meetings. Also, you can engage virtual summit attendees in live polling, Q&As, quizzes and gamification features.
Use Analytics Reports to Determine Event Performance
Receive real-time analytics reports on the digital conference throughout the event or post-event. Your attendee behaviour, total registrations, booth activity, keynote speeches, number of attendees, total webinar attendees, video views and number of downloads together suggest the success of your online conference.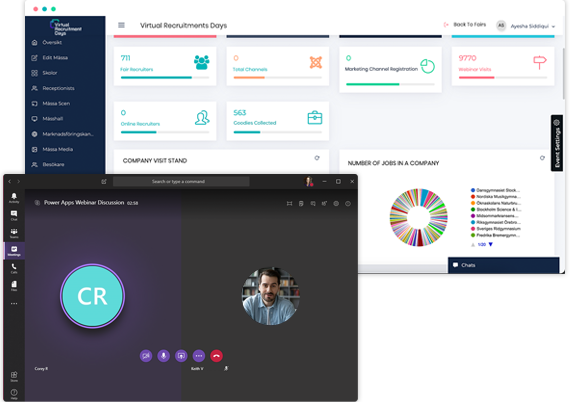 Host Virtual Conferences and Reach a Global Audience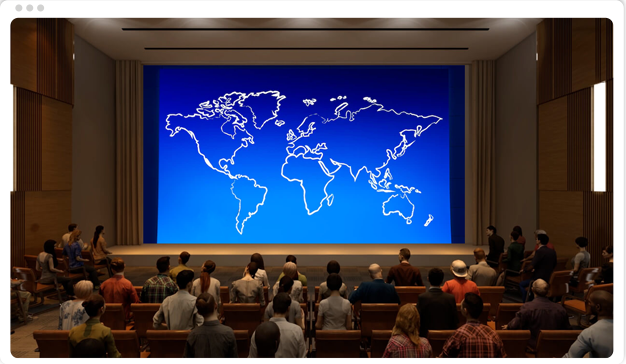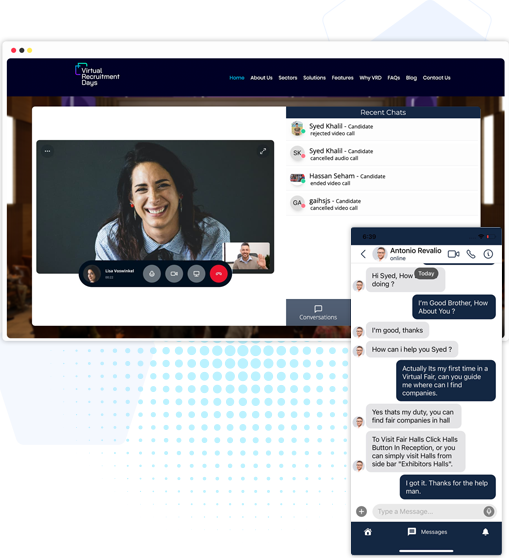 Features of a Virtual Conference Platform
Here's a list of top features of our virtual conference platform
The Benefits of a Virtual Conference
Use our virtual conference software to reap tons of benefits.