Create a Stunning Virtual Fair Experience to Wow Audiences from Around the World
Planning an open day, auto-show, or book fair?
Virtual Days invites you to host remarkable virtual fairs at its feature-packed platform, offering a 3D immersive experience and constant support within an easy navigational virtual space. With the use of immersive technologies and real-time communication, a virtual event offers a more engaging and interactive experience for attendees while also providing greater flexibility and accessibility. Use our virtual event management software to plan your virtual fairs to promote products, services and even job opportunities. 
Virtual Days is environmentally friendly, aligning with the growing trend towards sustainable practices and social responsibility. So host virtual fairs to bring a global audience together to network and engage at a digital events platform.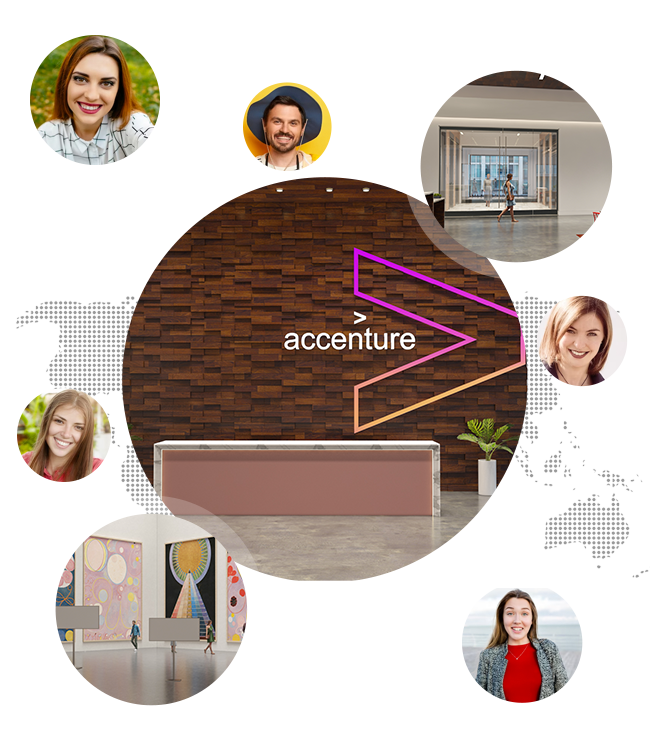 Join our Virtual Fair Platform to Host an Ideal Event
Plan your next virtual fair with us to build brand awareness and create impressionable events
Bring job seekers, career opportunists and aspiring applicants online to interact with employers in a virtual environment. Hiring managers can display their company culture and use live job boards to display job vacancies at their organisation. This way, students explore their career opportunities and learn about the organisation and office culture, be it remote or on-site job roles. With the ability to connect with job seekers regardless of geographic location, companies can broaden their reach and tap into a more diverse and inclusive talent pool. If you are a hiring manager wanting to hire great talent, then going virtual is the answer to your staffing needs.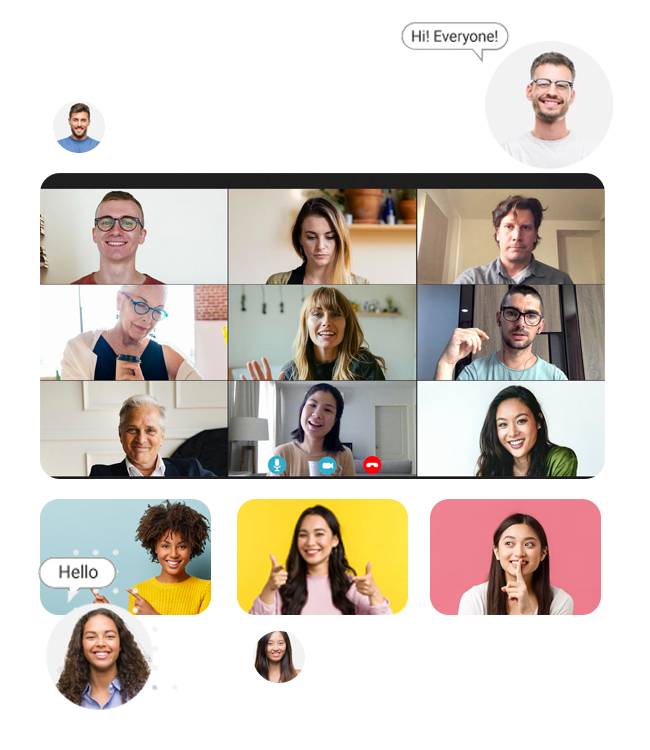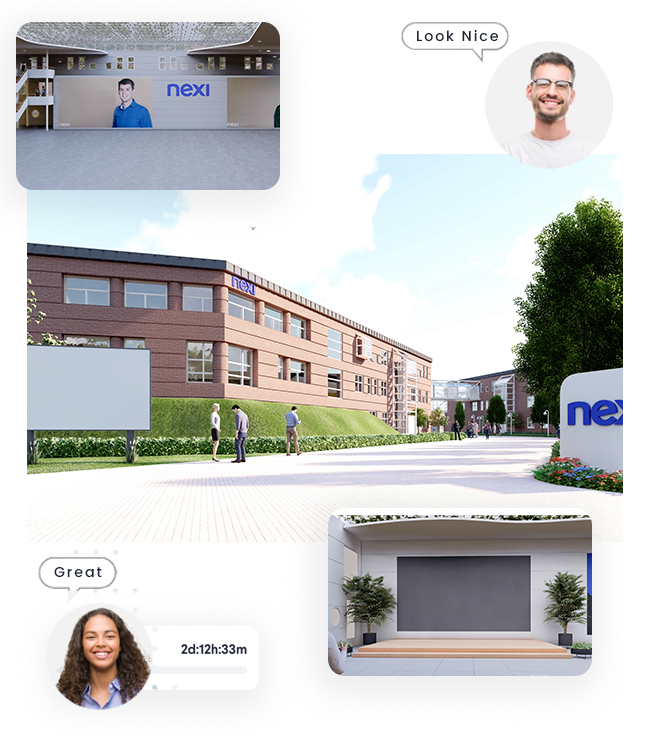 Bring prospective students and their families online to explore the campus building, facilities, student life, academic programs, career opportunities and more. Instead of physically visiting the campus, students gather in a virtual replica of the campus building. It is an immersive experience from people joining through a laptop or mobile screen. Here, attendees can access a wide range of resources and information about the university or college. Prospective students can participate in virtual tours of the campus, attend live webinars with faculty and staff, and access online resources such as videos and brochures. This wealth of information can help prospective students make informed decisions about which university or college is the best fit for their needs and goals. Hence, this is a convenient, accessible, and cost-effective approach to student hiring. 
Bring your virtual exhibition over at virtual days where a global audience can browse through and engage with your brand in a walkthrough mode. You can custom-design the virtual booths with stunning visuals, product demonstrations, catalogues, downloadable resources and 3D models. Here, attendees can engage in 1:1 discussions with booth representatives and interact with international brands sitting comfortably at homes. Also, with real-time analytics tools, businesses can monitor attendee behaviour, such as booth visits, interest in products and overall engagement. This data can help businesses better understand attendees' interests and preferences, allowing them to tailor their marketing efforts to a specific audience. Virtual expos offer increased reach and brand exposure, access to valuable resources, data collection and analysis, and environmental sustainability.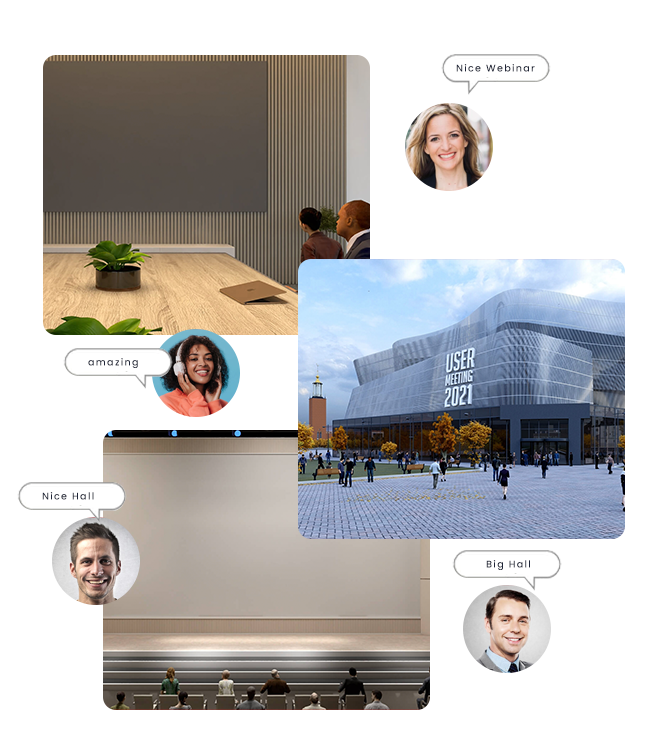 Host Immersive Hybrid and Virtual Fairs with an All-in-one Solution Provider Platform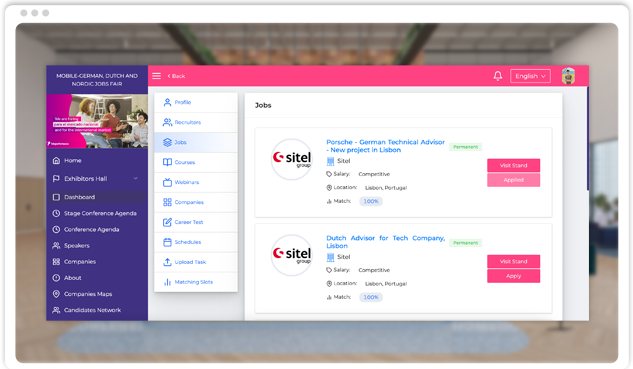 Hop on our digital platform to host virtual benefits fair where employees can learn about their employer's benefits offerings, such as health insurance, retirement plans, and other perks. By hosting a virtual fair, your employees can access a wealth of information and resources online. Through virtual booths and webinars, employees can learn about their employer's benefits plans, eligibility requirements, and enrollment deadlines. They can also interact with benefits providers and ask questions about their coverage options in private or group discussions. Through data tracking and analytics, employers can monitor employee engagement and tailor their benefits offerings to meet the needs and preferences of their workforce. This can result in higher employee satisfaction and retention rates. As the popularity of virtual events continues to grow, virtual benefits fairs will likely become a permanent fixture in the employee benefits landscape.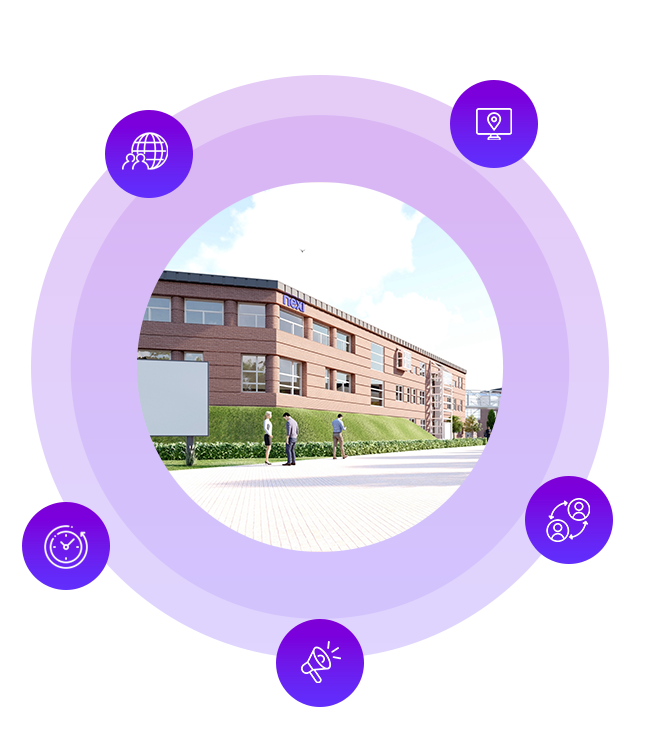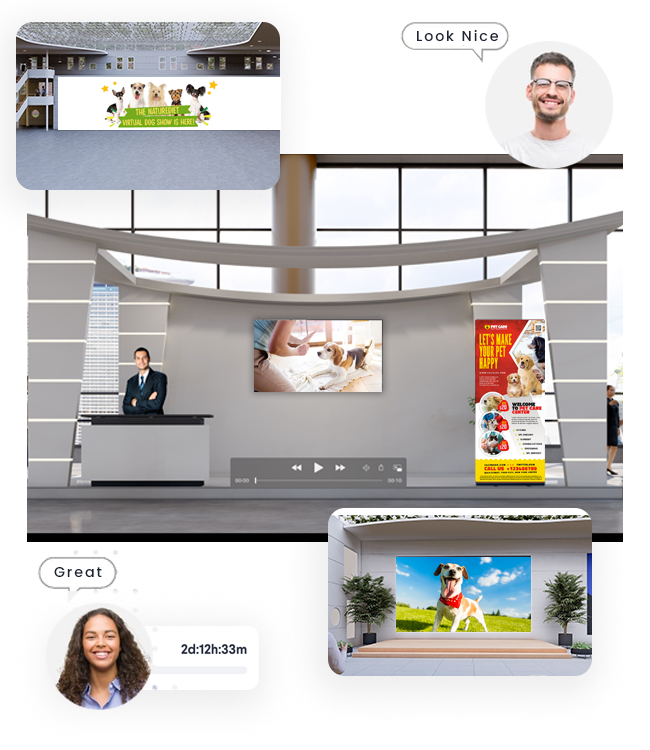 Virtual Days welcomes dog lovers, breeders, and exhibitors to connect and showcase their dogs. It is typically organised as a virtual fair, with participants being able to attend and participate from anywhere in the world as long as they have access to the internet. People can use the virtual space to showcase their dogs through videos, photos, and live streaming. They can also interact with other participants through chat rooms, message boards, and virtual meetups. The fair may feature competitions, such as best-in-show or agility courses, and educational webinar sessions on dog care, training, and health. It is about time for dog lovers to connect globally and share their passion for dogs, regardless of their location or circumstances.
Virtual Days welcomes car enthusiasts, manufacturers, and dealerships to showcase their latest models, technology, and features. At your virtual auto show, you can display photos, videos, and 360-degree tours of the latest car models. Use our live networking tools and features to allow global attendees to interact with representatives from the manufacturers and dealerships, ask questions, and get more information about the cars they are interested in. You can spice up the event by going the extra mile with car reveals or product demonstrations. Virtual auto shows offer a way for car enthusiasts to connect and learn about the latest developments in the automotive industry, regardless of their location or circumstances.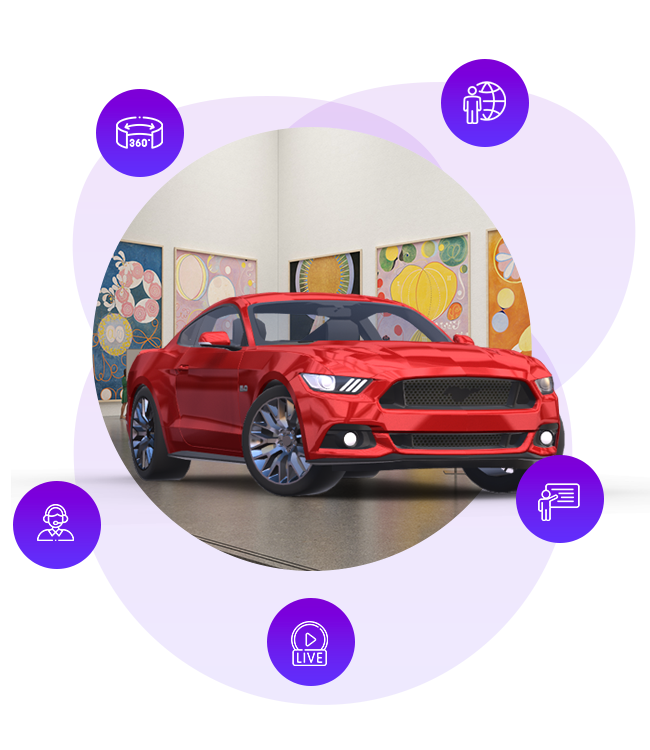 Delight Your Audiences with Virtual Open Days, Conferences, Meetings, Dog Shows & More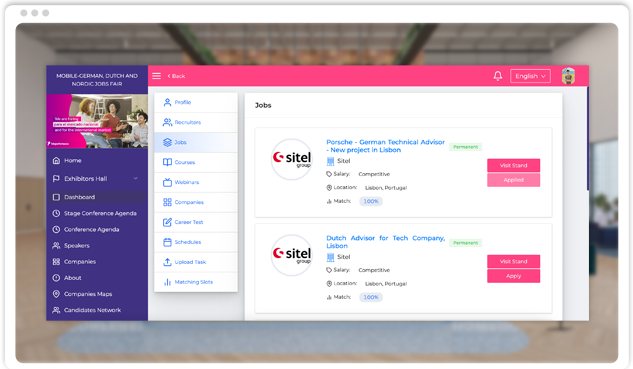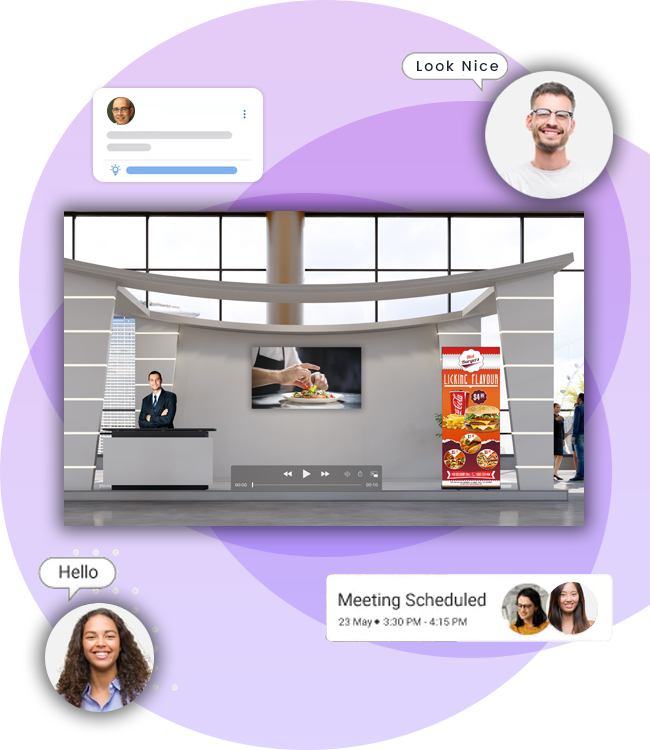 Host a fun virtual food show for food lovers, producers, and distributors to showcase their products and culinary skills. At a virtual food show, exhibitors can present videos and photos of food products, cooking demonstrations, and presentations on food-related topics. Here, participants can use live interaction tools to connect with producers and distributors, ask questions, and get more information about the food products they are interested in. The platform also allows you to feature live-streaming events, such as cooking competitions or panel discussions on food industry trends. Now, create a virtual food show and put your tastebuds to the test!
Create an enchanting experience for bookworms with a virtual book fair accessible from any part of the world. The platform allows hundreds of book lovers, authors, and publishers to showcase their books and literary works in one place. Here, participants can browse and purchase books through online bookstores, view author interviews and book readings, and attend virtual panel discussions and seminars on writing and publishing. They can also interact with authors and publishers, ask questions, and get more information about the books they are interested in. Undoubtedly, virtual book fairs offer a way for book lovers to connect and learn about new literary works, regardless of location or circumstances. 
That's not all! Our event management and organisation services encompass all your corporate, educational, and recreational event needs. With VirtualDays, the opportunities are endless!