Engage Local and Global Audiences through a Hybrid Event Platform
Go beyond geographical limitations and combine digital and in-person event experiences for a global audience
Why Go with Hybrid Events?
Businesses are now inclined towards hosting hybrid events. Basically, these events combine live and remote audiences at a single event using digital technology. A virtual platform connects your global audiences in a user-friendly interactive environment and helps earn maximum leads for your business! You can either host a physical audience and broadcast the event to remote audiences; or virtually host the business meeting and broadcast the event to venue screens. So adopt flexible and reliable event solutions and extend your reach with a hybrid event platform.
So what are you waiting for? Going hybrid is the ultimate solution for the corporate sector to keep up with current business trends.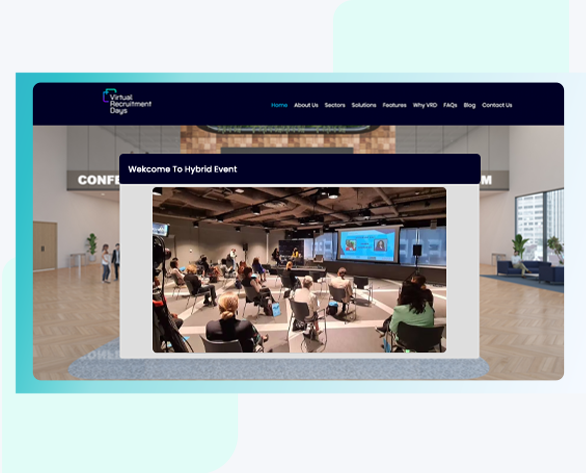 Create an Inclusive Hybrid Event Experience for Any Event Type
Immerse your audiences in a personalized digital experience of hybrid meetings, conferences and webinars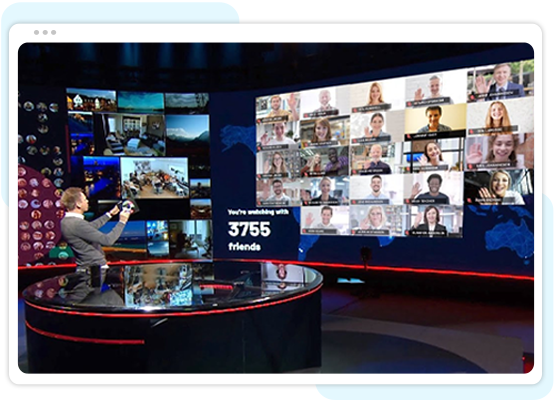 Globalize With Hybrid Event Solutions
Corporations are now adopting new strategies to take their businesses across the globe. You can host your hybrid conference, hybrid seminar, or a hybrid meeting at our feature-rich platform. Overall, we facilitate educational, corporate and medical sectors host memorable hybrid events.
Live-Stream Your Physical or Virtual Event
Our hybrid event platform allows businesses to host the event either in-person or online and stream it live to other audiences. Use our hybrid event solutions to broadcast keynote speaker sessions to distant audiences. Alternatively, you can broadcast in-person presentations to an online audience.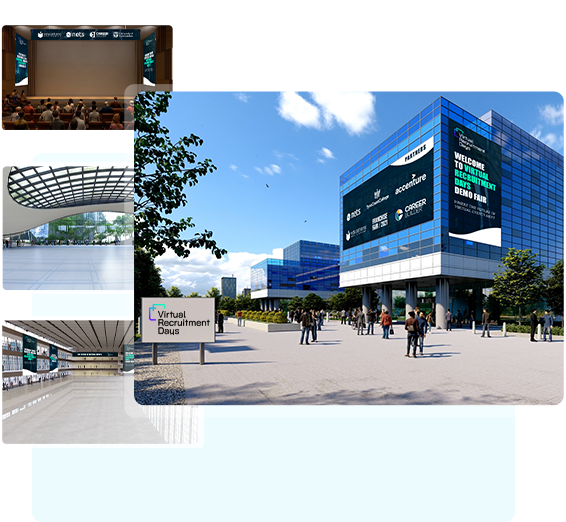 Customize Your Hybrid Event Experience
Personalize the in-person and online events as per your company culture. The hybrid event platform facilitates customization with the complete branding of your virtual venue. Also, you can use 3D animations and graphics to install company representative avatars at each event booth.
Engage Both Audiences Online
You can attend to both live and online audiences all at once by combining the event experience. Involve the on-site audience by engaging them in live Q&A sessions, polls, surveys and games. Also, attendees can use the meeting scheduler option to interact with eachother via text, audio or video chat.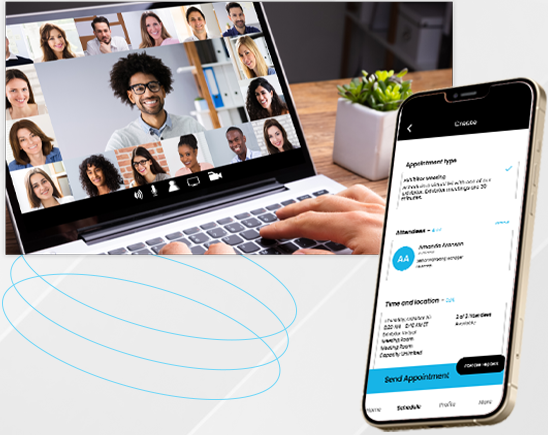 Use our Hybrid Event Platform to Combine On-site and Online Event Experience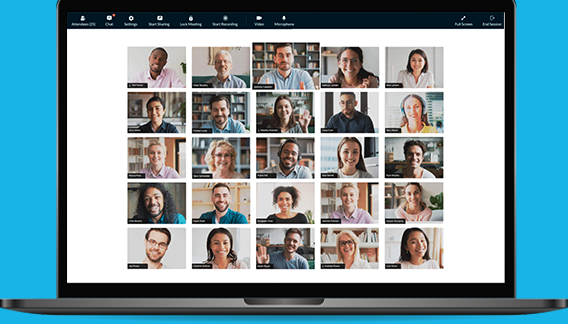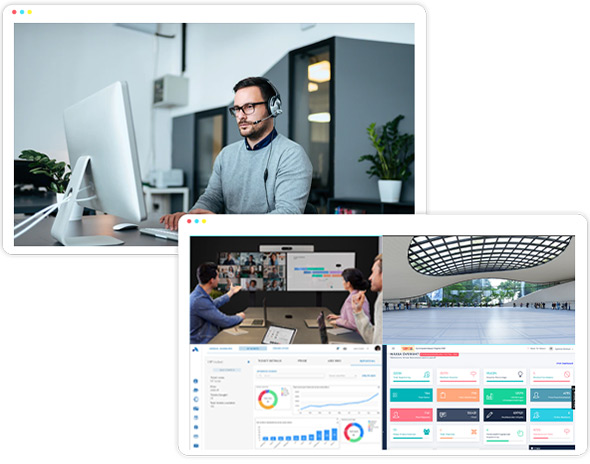 Top Features of Hybrid Events Platform
Create a memorable hybrid event experience with custom features of our events platform
Benefits of Hosting Hybrid Events
Boost the impact of your event by blending the in-person and online event experience.