Train New Employees With Virtual Onboarding Fair
Create an immersive and interactive remote onboarding experience for your employees.
Why Host a Virtual Onboarding Fair?
Empower your newly hired staff by training them using a virtual onboarding platform that guarantees cost-effectiveness and is designed primarily for your business needs. You can now maximize productivity by familiarizing your remote teams with the company culture, introducing them to the office facilities and engaging them in formal training sessions. Also, managers have access to tools that ensure interactive training sessions with continuous feedback and a free flow of communication through webinars, presentations, text messaging, and audio/video calling.

The platform is tailor-made only for your company, with the option to completely personalize your online employee onboarding experience. So, offer your employees easy access to the online onboarding fair.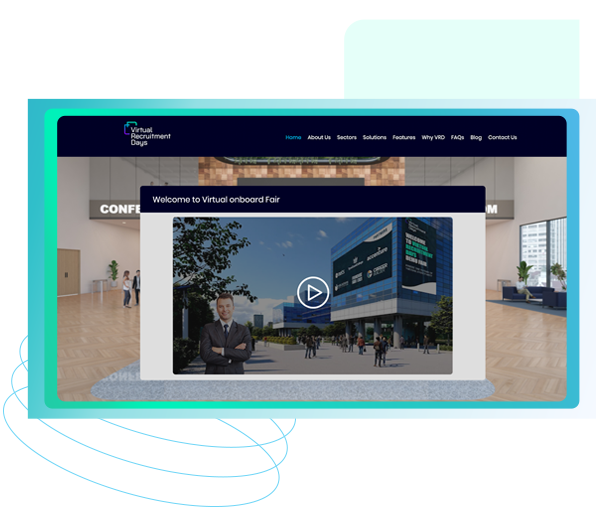 Onboard Remote Employees Effortlessly and Effectively
Use a virtual onboarding platform to easily integrate remote teams into a comprehensive training program.
Welcome Employees in a Branded Environment
Virtual Days allow you to create 3D animated virtual walkthroughs depicting your corporate building space. Use the company logo, theme, brand name, colours, and branded standees to welcome employees in a branded environment. You can custom design the entrance, reception, lobbies and halls per your company branding and immerse employees in a realistic setup.
Host Informative Webinar Sessions
Educate employees by engaging them in informative and resourceful webinar sessions. Upload downloadable materials such as company policy files, training guides, or official employee documents. You can set up live, recorded, or semi-live webinar sessions to fulfil the virtual onboarding process and online training.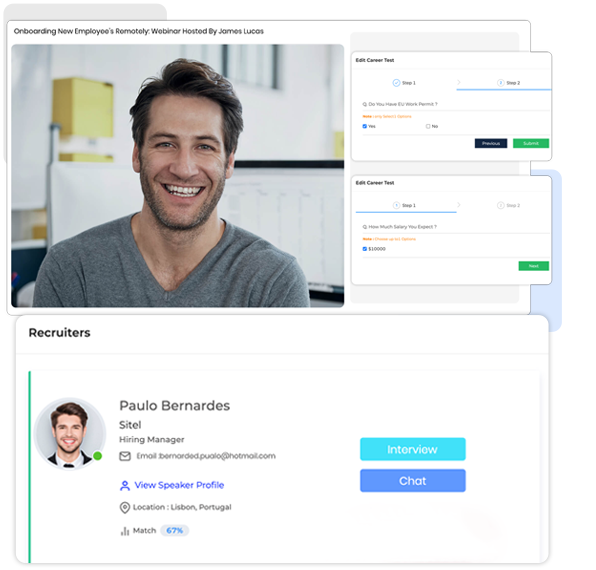 Encourage Participation With Q&A Sessions
Our virtual onboarding fair offers employers and employees live engagement opportunities with a real-time response rate. Here, you can engage each and every attendee in the event by encouraging their participation in the Q&A sessions. That is how you attend to their queries and immerse them in healthy discussions.
Keep Tabs on Individual Employee Training
The best part about hosting a fun onboarding program on a virtual platform is that you can access entire reports, statistics and overall event progress. For example, you can access complete attendee profiles, their activities, the progress of their training and the success rate of the success of training sessions for each employee.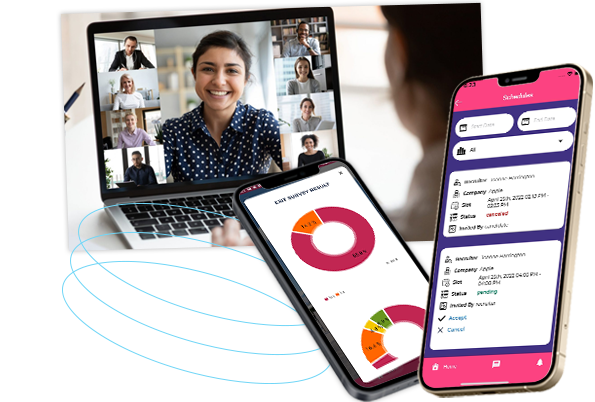 Represent Your Company Culture with 3D Graphics and Video Animations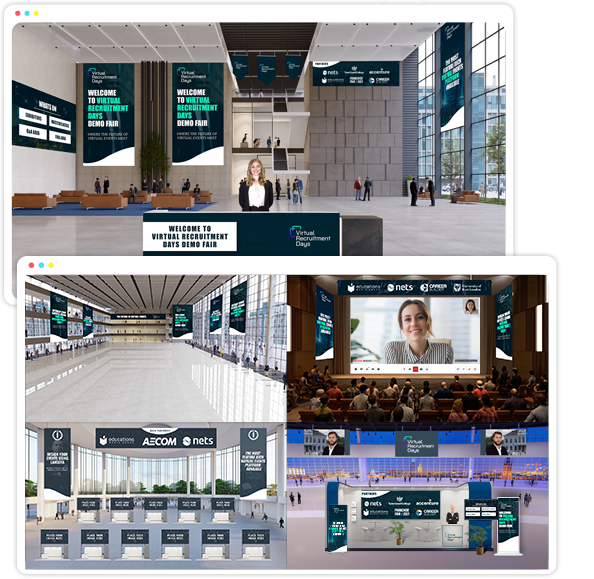 Virtual Onboarding Features
Use our feature-rich virtual onboarding fair platform and immerse your remote employees in a personalized environment. 
Virtual Onboarding Benefits
Hosting an onboarding fair virtually brings in tons of benefits for your company.