Join Our Feature-rich Platform to Host Impressionable Virtual Events
VRD extends its advanced tech, tools, support and solutions to help your brand stand out in the marketplace
Branded 3D Virtual Environment
We use expert 3D animations, graphics, and visuals to create a real-life replica of your office building and help you fully showcase your brand in a custom-designed virtual environment. You can immerse your audiences in a user-friendly and easy-to-navigate platform with attractive virtual venues from entrances, reception, halls, lobbies, booths, and webinar rooms.
Create a Branded Virtual Campus Tour
Applying the latest technology and tools, we create 3D animated moving avatars to add life to the virtual venue.You can customize the company representative moving avatars to welcome and engage attendees within the event. Either select from the available set of avatars or build your own.
Looking for a high-tech recruitment technology? We offer efficient match-making tools and technology for employers and exhibitors to easily match the right candidate with their advertised jobs. Also, the match-making system helps attendees with similar educational or occupational backgrounds to interact in private or group chats.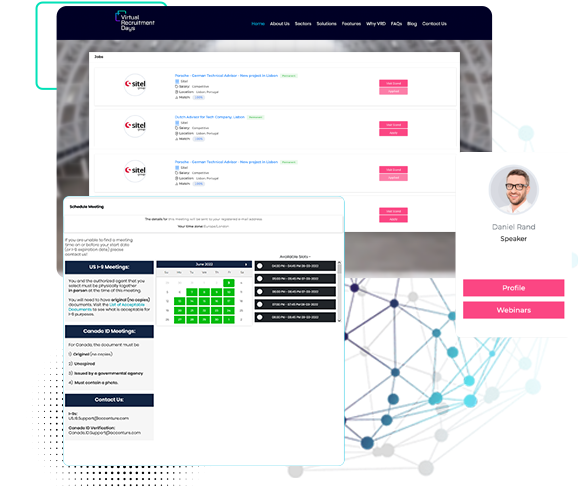 Live or Recorded Webinars
Our platform allows you to personalize your webinar agenda be it live, semi-live or pre-recorded. You can invite remote keynote speakers to present live speeches from remote locations and easily address a large audience. Also, you get to stream your webinar speaker sessions worldwide through social media channel integrations.
Live Engagement and Networking
Enhance the networking experience for a global audience by in-built chat options that support live text, audio or video chat. Help your attendees build connections and professional relationships in private or group chat rooms or using the meeting scheduler option. Also, the profile search option helps interact with specific people with similar interests.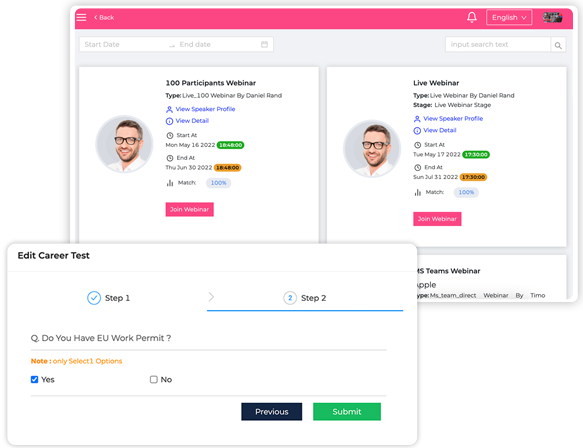 Measure Event ROI with User Journey
You can receive real-time statistics on your event's performance and complete insights into the attendee's behavior. Plus, you can check out the number of registrations, log-ins, attendance, booth activities, webinar attendees, and the number of downloaded files at the event. Also, keep track of a complete user journey with the back-end statistics.
Get real-time feedback on the event through polls and surveys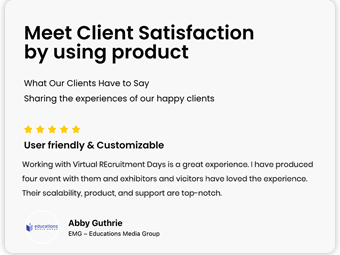 Overall statistics speak about the event return on investment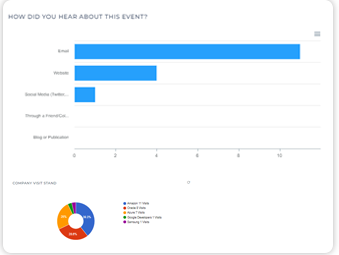 Receive real-time analytics reports on the complete attendee activities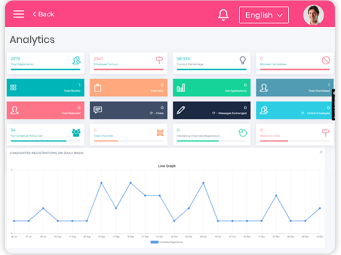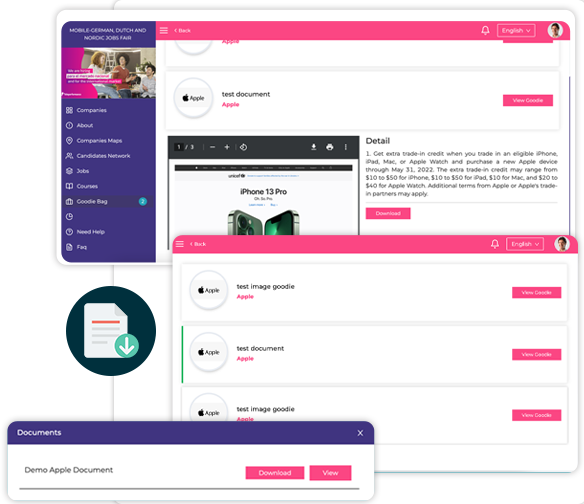 Downloadable Content Sharing
Stuff your virtual resource vault with informative and confidential documents, files or video content. Your attendees can easily download and save the content in virtual swag bags. Be it images, files, program guides, training materials or confidential data, a resource vault helps you share useful content for your attendees.
End-to-end Project Support
Our platform offers 24/7 complete project support from planning, organizing, and executing to going live. In fact, help desks are installed at the event to guide attendees through the event or help organizers sift through the platform with ease. Plus, we offer live technical and CSR support.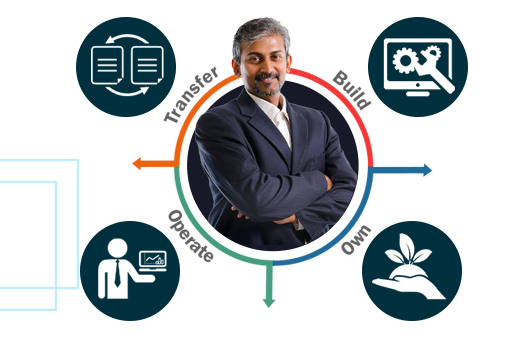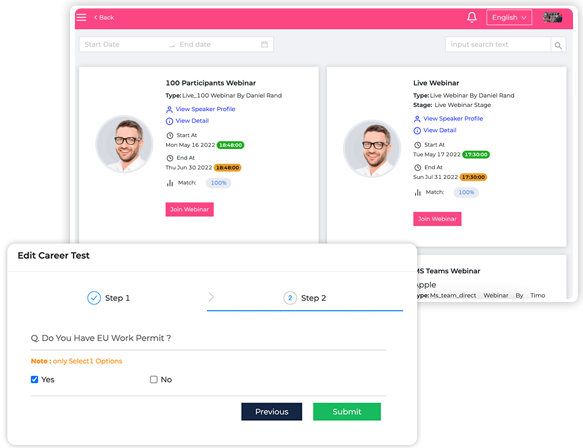 Engage your attendees in fun activities using our gamification features. Also, let attendees participate and interact with each other in the scavenger hunt, leaderboard or trivia. You can also share incentives with the attendees to appreciate them. For instance, offer goodie bags, gift cards or vouchers.